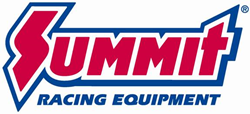 Tallmadge, OH (PRWEB) November 12, 2015
Towing and off-roading can cause a truck's transmission oil temperature to rise well above normal. Those high temperatures can result in poor shifting and premature component wear. BD Diesel makes Xtrude Transmission Oil Coolers to keep a hard working transmission's temperature at a normal, safe level.
BD Diesel's Xtrude Transmission Coolers combine an efficient heat exchanger with an electric fan, creating an all-in-one cooling package. Using BD Diesel's high-efficiency micro-extruded bar technology, the heat exchanger delivers up to 22 percent better cooling performance over similar counterparts. The heat exchanger's rails have been furnace brazed for strength, and BD Diesel says the entire system is good to 300 PSI.
A thermostatically controlled electric fan regulates transmission temperature. It also precisely complements the heat exchanger's large surface area, for greatly improved cooling efficiency. Xtrude Transmission Coolers include the heat exchanger, fan, fittings, clamps, hoses, and a handy bracket kit for an easy custom installation.
BD Diesel makes kits for the following trucks:

2001-10 Chevy/GMC with Allison 1000
1991-99 Chevy/GMC with 4L80
1993-2012 Dodge Ram with 518, 47RH, 47/48RE, or 68RFE
2003-10 Ford with 5R110
1999-2002 Ford with 4R100
1994-97 Ford with E40D
BD Diesel's Xtrude Transmission Oil Coolers are cheap insurance against a fried transmission, which is probably why the PowerNation TV Truck Tech folks decided to use one on project NighTrain, their Duramax-swapped Chevy R10 pickup. Watch the full episode.
Summit Racing Equipment
http://www.SummitRacing.com
1-800-230-3030