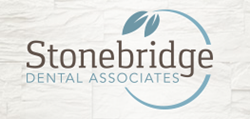 Havelock, NC (PRWEB) November 05, 2015
Gerald Coates, DMD is pleased to announce his certification to perform laser dentistry in Havelock, NC. The BIOLASE WaterLase iPlus 2.0™ System can be used to remove bacteria and infected tissue due to gum disease and decay. The combination of laser and water allows Dr. Coates to perform procedures with extreme precision, and the laser stimulates coagulation and new bone tissue growth, shortening recovery time significantly. In addition, the use of anesthesia is not needed in many cases.
A person might not notice the development of gum disease during its early stages. Bacteria and food acid combine in the mouth to form plaque around the base of teeth, and this hardens under the gum line and leads to irritation if it is not removed by brushing, flossing and professional dental cleanings. The first symptoms are typically redness and tenderness of the gums. When a person delays treatment, infection causes the formation of pus pockets under the gum line that pull the gums away from the roots of teeth. This recession leaves the sensitive dentin exposed and creates gaps that trap more bacteria and exacerbate the problem.
Traditional treatment methods involve the use of anesthesia to numb the area, and scalpels to cut the gums to access and clean the diseased area. With the BIOLASE WaterLase iPlus 2.0™, Dr. Coates can target bacteria and clean the teeth without cutting or stiches, and without the use of anesthesia in most patients. The BIOLASE WaterLase iPlus 2.0™ laser is safe for a wide variety of dental procedures, including gum disease treatment and tooth decay removal.
Individuals suffering from gum disease or other dental issues who are interested in learning more about laser dentistry in Havelock, NC can find information on Dr. Coates' website, http://www.stonebridgesmiles.com or by calling (252) 447-3100.
About the Practice
Stonebridge Dental Associates is a general practice offering personalized dental care for patients in Havelock, NC. Dr. Gerald L. Coates, Jr. and his team provide a wide range of services and are committed to high quality, professional care through the use of laser dentistry and other advanced techniques. To learn more about the services offered at Stonebridge Dental Associates please visit their website at http://www.stonebridgesmiles.com or call (252) 447-3100 to schedule an appointment.