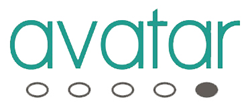 Our new employee engagement model allows us to specifically pinpoint what organizations can do to engage employees, as well as the levels of engagement as reported by the employees themselves. - Marty Wright, Avatar Solutions
Chicago, IL (PRWEB) November 07, 2015
Leading employee engagement survey provider, Avatar Solutions recently announced an update to its Employee Engagement model and survey offerings. The new approach to measuring employee engagement allows for a more precise understanding of how interactions between organizations and individual employees affect engagement. Using this information, Avatar can provide smarter, more detailed insight into what drives engagement for employees nationwide.
To measure engagement using this new model, Avatar is now offering the Avatar 20/20 Employee Engagement Survey. This enhanced survey allows organizations to specifically identify the levels of engagement at their organization, as well as what actions to take to make improvements.
Users can view data from Avatar's 20/20 Engagement Survey in ActionPro+, Avatar's enhanced reporting and action planning platform. Within the system, users can analyze data using various filters, to view data in a way that works for them. The system also populates items for improvement and suggested actions that can be taken to increase scores.
"Our recent updates are a result of our recognition that the industry-standard approach to measuring engagement was limited in its usability," says Martin Wright, Vice President of Engagement Services at Avatar Solutions. "This new model allows us to specifically pinpoint what organizations can do to engage employees, levels of engagement as reported by the employees themselves, and the relationships between these two factors. By connecting these dots, we are able to more effectively offer improvement suggestions to our clients and prospects."
For more information about Avatar's updated engagement model or the Avatar 20/20 Engagement Survey, call 312-236-7170 or visit http://www.avatarsolutions.com.
###
Avatar Solutions provides organizations with Smarter Survey Items and Smarter Insights, to help each organization have a Smarter Impact. Avatar offers CAHPS Surveys, Patient Experience Surveys, Employee Surveys, and Physician Surveys to organizations nationwide. For more information, please visit http://www.avatarsolutions.com.
To follow Avatar on Twitter, go to http://twitter.com/EngageEmployees. To join Avatar's group on LinkedIn, visit https://www.linkedin.com/EmployeeEngagement.