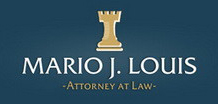 We try to do everything for our clients; we try to walk them through the personal injury case every step of the way.
Coral Gables, FL (PRWEB) November 06, 2015
On December 1 the employees at the Law Office of M.J. Louis will celebrate their one year anniversary working out of their Coral Gables, Florida location just two blocks north of Miracle Mile. Not only are they incredibly happy to be there on a daily basis, but the new location has provided them with new opportunities and allowed them to grow significantly over the past year.
While the new more southern location has certainly helped draw in new clients from the Southwest area of the state, Attorney at Law Mario Louis understands it's about how you treat each individual case that really sets a law firm apart.
"We try to do everything for our clients; we try to walk them through the personal injury case every step of the way. We help them get their car fixed, get their rental while their car is being fixed, have a loss valuation if their car is suffering any diminishing value; these are things we do that other law firms do not and the main thing is to represent them in their claim for their injuries," Mr. Louis said in a statement. "We go every single way we can to aggressively help clients get compensation for any injuries they may have."
At this time the Law Office of M.J. Louis has three primary goals for the upcoming year. The first is to continue their efforts to move more fully into personal injury lawsuits. They still plan on taking select immigration cases, but it's important for law firms to specialize and Mr. Louis believes they've found their niche in personal injury.
The next goal is to establish a 24 hour service hotline so that personal injury clients will be able to reach out to them at virtually any moment. Finally, for the first time they will be advertising in the Miami Times in order to gain more visibility in the local community. Ongoing efforts to build and solidify relationships with the local community is essential to Mr. Louis, and it's more than just talk to him.
"In the area of law that we do, we only get paid if the clients get paid," Mr. Louis said. "In my 15 years of doing this, we have never made more money than our clients."
About the Law Office of M.J. Louis
The Law Office of Mario J. Louis, located in Coral Gables, assists clients with personal injury cases as well as select immigration matters. The experienced team handles motor vehicle accident cases, slip and fall cases, wrongful death cases, family petitions and business visas. To learn more about how they can help, visit http://www.mjlouislaw.com.