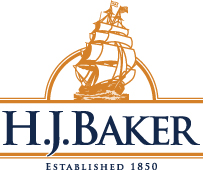 We were pleased to partner with Multipet for the sale of Old Mill Pet Products as they are well positioned to build on the commercial success we started.
Shelton, CT (PRWEB) November 06, 2015
Building on a period of focused market and brand development global agriculture firm H.J. Baker has sold their pet treat company, Old Mill Pet Products. The sale closed Friday, Oct. 30, and the full transition is expected to be completed by Friday, Nov. 6, 2015.
Old Mill Pet Products launched their first line of pet products under the nature's bits brand in 2014. This line of high-end, 100 percent made-in-the-USA dog treats is grain and gluten free. They are comprised of six, oven-baked treats and six, crunchy-baked treats.
H.J. Baker is committed to adding value to the products and services it provides as a global manufacturer and supplier in the animal health and nutrition, crop performance and sulphur industries. Family owned since 1850, H.J. Baker builds trusting relationships that last decades. We invest in ongoing research, product innovation and manufacturing excellence so that our customers have the best opportunity to succeed. H.J. Baker supports environmentally sustainable practices and our dedicated employees are active in the communities where they live and work. H.J. Baker & Bro. Inc., is headquartered in Shelton, Connecticut.
Visit H.J. Baker at hjbaker.com or connect on Twitter, Facebook and LinkedIn.