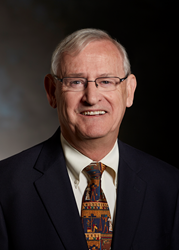 Take your work seriously, but not yourself.
Portland, Oreg. (PRWEB) November 05, 2015
Gregory H. Baum joined Ball Janik LLP's Portland office, practicing in the areas of Business and Corporate, Financial Services, and Real Estate practices. His nearly 40 years of law firm, solo practice and corporate experience gives him a broader perspective than that of most lawyers. For most of his career, Mr. Baum has been a business executive, Corporate Secretary and General Counsel in the technology and real estate investment sectors. Mr. Baum said, "A venture capital-backed computer H/W & S/W developer with US & foreign sales has far more in common with a multi-state real estate investment developer than just the word 'developer.' While their specific activities and jargon differ, they share with all organizations the need to tailor their legal entity type to their circumstances, to hire, train and manage their employees effectively, and to raise capital and finance their operations. These are things I can help clients do better."
Mr. Baum has been directly involved in business organization and compliance, labor and employment matters with union and non-unionized workers, intellectual property protection, technology sales and licensing, real estate acquisition, management, financing, leasing and sales of hotel, retail, office, industrial and multi-family property types. In his 16 years as VP, Secretary and General Counsel of Harsch Investment Corp., a $2 Billion privately-held real estate company, he established and oversaw compliance of its more than 40 affiliated entities. His civil engineering education has been utilized working on development and construction projects and coordinating environmental risk assessments and remediation programs. He has structured and negotiated more than 200 financing transactions with banks and institutional lenders aggregating over $3.5 Billion.
Baum said, "Throughout my career, I have engaged the services of lawyers in dozens of states and foreign countries, across many professional disciplines. As my company's chief legal officer, effectively, I have been their client. The lawyers who won my respect were rewarded with return business and my recommendations of their abilities to others."
About Ball Janik LLP
Ball Janik LLP is a Pacific Northwest law firm headquartered in Portland, Oregon, with offices in Orlando, Florida and Salt Lake City, Utah. For over thirty years, Ball Janik LLP has been providing outstanding legal services in the areas of bankruptcy and creditor rights, commercial litigation, construction and design, construction litigation, employment, real estate and land use, insurance recovery for policyholders, and securities litigation.
Ball Janik LLP represents large and small businesses; state, municipal and local governments; associations; schools and universities; and individuals. Ball Janik LLP provides clients an aggressive, skilled, team approach to solve problems and achieve results. Ball Janik LLP has been recognized by Chambers USA, U.S. News – Best Lawyers®, The Best Lawyers in America®, and Corporate International. Ball Janik LLP's success and integrity have repeatedly made it one of Oregon's "Most Admired Professional Firms," according to the Portland Business Journal's survey results of CEOs throughout the region.