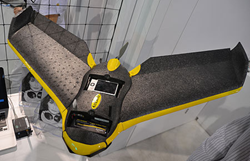 Midland, TX (PRWEB) November 06, 2015
"West Company is pleased to offer businesses in Texas its enhanced engineering services, says company president Macon McDonald. We are ready and able to assist organizations across multiple industries in their need for engineering services that are reliable, thorough and effective. With multiple locations in Texas, we can support a number of clients at one time while building relationships and maintaining high levels of customer service."
West Company's engineering services provide a number of solutions, including planning & zoning, land development, municipal works, construction and utility infrastructure. In-depth areas include topographic mapping, subdivision platting and design, as-built surveys, plats of topography, environmental reviews, area computations, oil/gas field map preparation, digital terrain modeling and other support services that assist in getting projects done.
West Company is a constant innovator when it comes to engineering services. Recently, West Company began offering surveys created using unmanned aerial vehicles. These surveys can be completed in a fraction of the time it takes a traditional survey and at reduced cost as well.
A game-changer in utility design, coordination and asset management, West Company helps organizations to complete construction projects quickly and as efficiently as possible. From concept development through construction, West Company works closely with clients to meet their goals. With multiple locations in West Texas, the company can maximize efficiency while assisting on numerous projects for their clients.
Thanks to its proven track record, West Company continuously wins accolades and recognition for their service and productivity. For more information on the services they offer and how they can assist your organization on the development of projects, visit their website at http://www.landpoint.net/west-company-of-midland/west-company
About West Company
West Company (Engineering Firm: 2184) is an award winning firm that performs land surveying and engineering services for oil and gas, transportation, commercial land development, and residential real estate companies. The company also provides consulting, GIS mapping and laser scanning. The value added services and solutions offered by West Company are unmatched in the industry, allowing customers to realize significant time and cost savings.