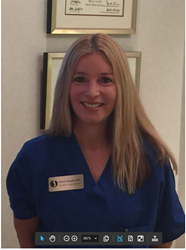 (PRWEB) November 08, 2015
Dr. Anurag Agarwal, MD, is excited to present Cheryl Murphy as the newest addition to the Aesthetic Surgery Center nursing team! With over 19 years of nursing experience, an outstanding attitude, and a relentless passion for caregiving, Cheryl Murphy completes Dr. Agarwal's nursing dream team!
Cheryl Murphy began her career as a Medical Corpsman in the Armed Forces. After six years in the Armed Forces, she discovered her love and passion for nursing. She went on to attend Santa Fe Community College in Gainesville, Florida where she earned an Associate's of the Arts Degree. Subsequently, she attended Central Florida Community College in Ocala, Florida where she earned an Associate's Degree in Nursing, which led to her designation as a registered nurse.
During her 19 years of nursing, Cheryl has held positions such as operating room nurse, intensive care unit nurse, nursing supervisor, and practicing administrator. Currently, she is studying Advanced Nursing at Southwestern Florida State College and will be awarded her Bachelor's Degree in Nursing in December 2015.
Cheryl is energetic both inside and outside of work! During her off time, Cheryl enjoys spending time with her son and three Labrador Retrievers. She is an avid jogger and softball player. Participating in both recreational and competitive community leagues, Cheryl has been passionate about softball since her early childhood.
All of the staff members are responsible for providing exceptional patient-care. While under the care, all nurses, physicians, and clinical staff strive to provide the best customer-service and patient care atmosphere that we can at the Aesthetic Surgery Center in Naples, Fl.
Aesthetic Surgery Center is proud to have Cheryl Murphy, RN, as the newest addition to their nursing dream team! The team of Plastic Surgeons at Aesthetic Surgery Center provides cutting edge surgical procedures and top-of-the-line patient care. By providing a specialty driven approach to cosmetic rejuvenation, patients are guaranteed top-of-the-line technology producing natural-looking results.
Dr. Anurag Agarwal and Dr. Richard Maloney are double board certified Facial Plastic Surgeons who are devoted to facial and neck Cosmetic and Reconstructive Surgery. Endoscopic face-lifting, laser guided eyelid incisions, and finesse rhinoplasty are techniques that will rejuvenate with minimal surgery time. Dr. Kiranjeet Gill is a Plastic and Reconstructive Surgeon who specializes in aesthetic surgical procedures of the face, breast, and body.
The team of nurses at the Aesthetic Surgery Center is ecstatic to have Cheryl join the nursing staff. During pre and post-operative procedures, the nurses deliver skilled, compassionate nursing care to the patients. Without a doubt, Cheryl Murphy will fit right into the team of specialty nurses!
Aesthetic Surgery Center
11181 Health Park Blvd., Suite 1115
Naples, FL 34110
(239) 594-9100