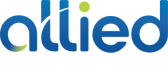 'I want to emphasize that this move will not change anything about our service to clients. If anything, we will be able to serve them better,' said Williams.
Crystal City, Virginia (PRWEB) November 09, 2015
Spurred by rising demand for its services, Allied Telecom Group, LLC, the Mid-Atlantic region's most highly regarded network service provider, has relocated its corporate headquarters and service facilities from downtown Washington, D.C. to the emerging high-tech hub of Crystal City in Arlington, Virginia.
The company has expanded its office space from 14,000 to 25,000 square feet, enabling it to accommodate a growing staff and more than double the size of its Network Operations and Support Center, with additional room available for expansion. The new location gives Allied more convenient access to clients throughout the metro area, given its proximity to multiple transportation corridors. And it makes Allied one of the rising stars of the burgeoning high-tech district in Crystal City.
Allied's new location is 1400 Crystal Drive, Suite 700, Arlington, Virginia 22202. Equipment and staff moved in late October, and the new office is now fully operational. Clients and business partners are invited to pay a visit, see the new facilities, and enjoy the inspiring view from the rooftop deck overlooking Reagan National Airport.
About Allied Telecom Group
Allied Telecom is the Mid-Atlantic region's most highly regarded network service provider. Allied has delivered Internet, data transport, voice, and unified communications solutions for major clients in business, government and the nonprofit sector for more than 25 years. From its new home base in Arlington, Virginia, Allied serves customers throughout the Washington, DC metro area and the Mid-Atlantic region. For more information, visit http://www.AlliedTelecom.net.