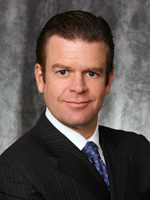 Houston, Texas (PRWEB) November 06, 2015
On October 15, 2015, the United States District Court for the Southern District of Texas, Houston Division, granted summary judgment in favor of Tyson Foods, Inc., a nonsubscriber to the Texas Workers' Compensation system. An employee claiming they suffered an injury while on-the-job filed the lawsuit.
According to court documents, the defense team led by Zach Mayer, Brian Fisher, and Kendall Ray argued that the plaintiff had previously elected coverage under Tyson's voluntary employee benefit plan and received several months of benefits pursuant to the plan until she was deemed to have reached maximum medical improvement by her treating physician. As part of that election, the employee waived her right to bring a lawsuit against Tyson and agreed to instead accept the benefits under the plan and submit any disputes to the program administrator. In response, the opposing counsel disputed that the plaintiff did not understand the effect of the waiver, that the waiver did not state its true intent on its face, and that enforcement of the waiver was unconscionable.
In rejecting the employee's arguments, the court cited case law from other Texas courts – including a previous summary judgment obtained by Kane Russell Coleman & Logan PC on behalf of Tyson – that an employee who chooses to sign a post-injury waiver is presumed to have knowledge of the contents and effect of that contract. The court went on to note that "the waiver and its execution complied with the standards set forth in the Texas Labor Code and declared that the employee's unconscionability argument was, therefore, without merit."
Kane Russell Coleman & Logan PC is a full service law firm with offices in Dallas and Houston. Formed in 1992 with five lawyers, today KRCL has more than 95 attorneys. The Firm provides professional services for clients ranging from Fortune 500 companies to medium-sized public and private companies to entrepreneurs. KRCL handles transactional, litigation and bankruptcy matters in Texas and throughout the country.
SOURCE: Kane Russell Coleman & Logan, P.C.
CAUSE/CASE NO: 4:14-cv-2354
COURT: United States District Court for the Southern District of Texas, Houston Division
JUDGE: Judge Lee Rosenthal