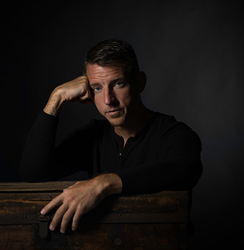 We help business leaders execute winning strategies in spite of changing market conditions and fierce industry competition.
LYNDEN, WA (PRWEB) November 10, 2015
The Sales Lead Management Association released their annual list of nominees to join the 2015 40 Most Inspiring Leaders in Sales Lead Management. The SLMA confirmed the industry-leading expertise today of Waldschmidt Partners International with their nomination of its President, Dan Waldschmidt.
Dan has long been considered a thought leader on business. His insights are published in Business Insider and garner millions of views. His work in over 30 different industry verticals has taken him into the board rooms of world leaders and billion-dollar CEOs in 14 different countries, advising them on strategic initiatives to achieve industry dominance. His book EDGY Conversations details 4 key lessons and over 100 stories of individuals who have achieved outrageous success and has become an outrageous success in it's own right becoming a #1 best seller in multiple countries.
Regarding the nomination, Dan Waldschmidt said, "it's an honor to be lauded in the same category
as other industry-leading business experts." He was formally recognized as one of the top people in lead generation with his nomination by Wall Street Journal cartoonist & founder of Contact Marketing Agency, Stu Heinecke.
Voting in each category opens today and will remain open until December 5th, 2015. The winner of each category will be determined through a mix of submitted votes and a panel of judges and will be announced December 15th, 2015.
About Waldschmidt Partners International:
Waldschmidt Partners is a world-leading business strategy execution firm headquartered out of Washington, D.C with a goal to "Make Business Awesome". The firm operates in 14 countries across 30 different verticals, working with global leaders to effect strategic initiatives that drive massive growth. The Wall Street Journal called Waldschmidt Partners one of the top 5 global strategy firms in the world.
About the Sales Lead Management Association:
The Sales Lead Management Association endeavors to be the voice of the expanding marketing technology field that manages prospect responses to lead generation programs by B2B and B2C companies. It is our belief that if you cannot manage sales leads you cannot manage sales.