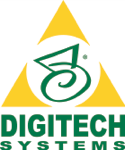 We've been able to cut our invoice processing times by more than 75%! We're saving the organization money and improving relationships with our business partners. We love Forms Magic! ~Jason Sojka, Network and Computer Systems Manager
Greenwood Village, CO (PRWEB) November 10, 2015
Digitech Systems announced today that MSI Mold Builders has implemented the PaperVision® Forms Magic technology (FM technology) to fully automate their Accounts Payable (AP) processes. The product's unique artificial intelligence engine has reduced invoice processing times by more than 75% and is saving the organization hundreds of thousands of dollars annually.
The Institute of Finance & Management indicates that between 70% and 80% of invoices are paper-based and as much as 70% of invoice processing costs are related to document handling and manual data entry. This reliance on paper leads to slow processes, lower overall accuracy rates, and higher costs. Most of these organizations have considered switching to digital processes with AP automation, but have been scared away by complex technologies or prohibitively expensive custom solutions.
Digitech Systems recently announced the launch of the FM technology, which leverages an artificial intelligence engine to provide accurate document recognition and classification along with data extraction. When combined with PaperVision Capture, the company's scanning and indexing application, the FM technology makes it easy to import information to a document management platform. Rather than sorting invoices prior to scanning, the FM technology allows a company to simply scan all documents together and the system sorts and organizes the information into categories or document types and extracts the critical business data to populate fields in virtually any other line-of-business application, including a wide variety of accounting packages such as Microsoft® Dynamics GP, SAP®, and Oracle®.
A Real World Example: MSI Mold Builders
Based in Cedar Rapids, IA, Mold Builders produces manufacturing molds for customers in a variety of industries including medical, automotive, and recreation. Though they have used lean manufacturing techniques for years to produce high quality molds, their AP processes were struggling to keep up. Mold Builders implemented PaperVision Capture with the FM technology to ingest new invoices as they arrive, classify them by type, and send them into an electronic process for payment, resulting in a fully automated AP process. The organization recognizes the following measurable benefits from the implementation:

Shortened time-to-payment with initial users of the new system reporting reduced invoice processing time from more than one hour down to 15 minutes. The result is faster payments, reduced overhead, and improved cash flow.
Achieved a 90 percent classification accuracy rate. That means fewer errors and far less manual handling.
Lowered the processing cost per invoice from about $63 to less than $16, saving the company more than $676,000 annually.
"PaperVision Forms Magic has revolutionized our AP processes! We've been able to cut our invoice processing times by more than 75%! We're saving the organization money and improving relationships with our business partners. We love Forms Magic!"
~Jason Sojka, Network and Computer Systems Manager
Sean Morris, Director of Sales for Digitech Systems said, "The FM technology can dramatically simplify your AP processes, as demonstrated at Mold Builders. When you avoid manually sorting and classifying invoices, you get fewer errors and speed processes across the organization leading to competitive edge in your marketplace."
The FM technology is available as a component of PaperVision Capture, Digitech Systems' scanning and indexing software. Visit http://www.digitechsystems.com/products/papervision-forms-magic/ to learn more.
About Digitech Systems, Inc.
Digitech Systems, Inc. enables businesses of any size to more effectively and securely manage, retrieve and store corporate information of any kind using either PaperVision® Enterprise content management (ECM) software or the world's most trusted cloud-based ECM service, ImageSilo®. Digitech Systems has moved ECM from a luxury convenience to an essential element for every well-managed business by improving efficiency, boosting information control and saving organizations money. They are the source for EfficiencyNOW! ControlNOW! MoneyNOW! ECMNOW!
Digitech Systems continues to raise the standard of excellence in the ECM sector, as evidenced by the numerous awards they have received including the InfoWorld 100, CRN's Emerging Tech Dynamos and multiple Nucleus Research ROI Awards. In addition, Buyer's Lab has recognized both PaperVision® Capture and PaperVision Enterprise as the best products in the enterprise capture and ECM fields. To learn more about the company's software and services that deliver any document, anywhere, anytime, visit http://www.digitechsystems.com.