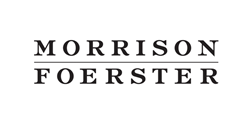 San Francisco, California (PRWEB) November 10, 2015
Morrison & Foerster, a leading global law firm, today announced the results of the semiannual M&A Leaders Survey. According to the findings, a vast majority of dealmakers (76 percent) expect M&A spending to stay at the same level or increase during the next six months.
Though the majority of M&A leaders remain bullish, their optimism is slightly waning compared to this time last year. While 44 percent of respondents still expect an increase in tech M&A activity in 2016, that number is down from the 48 percent of M&A leaders who predicted an increase when surveyed at the same time last year. Respondents forecasting a decline in tech deals also increased year over year from 16 percent to 24 percent.
The survey – a partnership between MoFo and tech market intelligence firm 451 Research now in its eighth edition – examines significant developments in deal terms, as well as sentiment and trends in key technology markets across the U.S., and the most active countries and regions internationally. The recent survey was conducted in October and had 151 participants, including C-suite executives (13.7 percent), corporate and business development executives (28 percent), investment banking and financial advisers (39 percent), general counsel and other in-house legal professionals (10.3 percent), and venture capital and private equity investors (6 percent), among others.
"We've seen an incredible rate of deals during the past two years and, while we continue to see strong activity, the survey results suggest a growing sentiment that we may be near the top of the deal cycle," Robert Townsend, co-chair of Morrison & Foerster's Global M&A Practice Group, said. "That being said, the level of tech M&A activity in 2015 set the bar very high, and most dealmakers we surveyed foresee deal activity in 2016 to be on par with this year, or even higher."
Other key findings from the M&A Leaders' Survey include:
Unicorns Will Remain Private; Value Will Dip for Those That Exit
Respondents believe 60 percent of existing "unicorns," or privately funded companies that are valued at more than $1 billion, will still be private or independent in one year. Only 14 percent will have gone public, 18 percent will have been acquired, and seven percent will have shut down. About 60 percent of respondents anticipate those unicorns that are expected to go public or be acquired to be valued below their most recent funding round.
Tech IPOs and Late-Stage Funding to Decrease in 2016
Forty-two percent of M&A leaders anticipate a decline in tech IPO activity for 2016. Twenty-eight percent expect the market to remain the same, and 29 percent expect an increase. Seventy percent of respondents expect the dollar value of late-stage fundings to decrease in 2016, after watching a number of companies receive lower valuations on the public market than private in 2015.
August Turmoil Not to Blame for Outlook
When asked if August's market turmoil could impact tech M&A activity, most respondents were unconcerned. Forty-seven percent don't expect this turmoil to have an impact at all and almost a third still expect activity to grow. Only 24 percent of M&A leaders say this turmoil could lead to a decrease in activity.
ABOUT MOFO
We are Morrison & Foerster — a global firm of exceptional credentials. Our clients include some of the largest financial institutions, investment banks, Fortune 100, and technology and life sciences companies. The Financial Times has named the firm to its lists of most innovative law firms in Northern America and Asia every year that it has published its Innovative Lawyers Reports in those regions. In the past few years, Chambers USA has honored MoFo's Bankruptcy and IP teams with Firm of the Year awards, the Corporate/M&A team with a client service award, and the firm as a whole as Global USA Firm of the Year. Our lawyers are committed to achieving innovative and business-minded results for our clients, while preserving the differences that make us stronger.