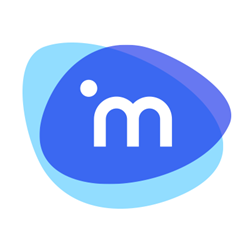 Chicago, Illinois (PRWEB) November 10, 2015
WHAT: Webinar: How Drinker Biddle Refreshed Its iManage Matter-Centric Implementation to Improve Attorney Productivity and User Adoption
WHO: Drinker, Biddle & Reath LLP, eSentio Technologies, iManage
WHEN: November 18, 2015
Noon ET / 9 a.m. PT
DETAILS: Seven years after their initial implementation of iManage, the system seemed out of touch with what the firm's lawyers wanted to use. Lawyers were frustrated when searching for content, filing content in matter folders and other tasks and that, in turn, caused adoption to drop. Did that mean it was time explore another vendor's solution? Not necessarily.
Drinker, Biddle CIO Dan McLoughlin realized that by learning more about how attorneys and staff were working, the iManage implementation could be upgraded and the firm's matter-centric practices refreshed to improve adoption rates, enable employees to work more efficiently, streamline filing practices and improve search capabilities.
The results of the matter centric refresh were impressive:
-- Workspace clutter was reduced by 95 percent.
-- 80 million empty folders were eliminated.
-- Filing was streamlined by practice area based on attorney feedback.
-- User satisfaction dramatically increased.
-- System adoption doubled.
Join Dan McLoughlin for this webinar, and learn the techniques and approaches Drinker, Biddle employed, and how you can apply these insights to your business.
Registered attendees also will receive a free report, "10 Keys to a Matter Centric Refresh."
ATTEND: https://attendee.gotowebinar.com/register/4511967281047744770
About iManage
iManage is the leading provider of work product management solutions for legal, accounting and financial services firms and the corporate departments they serve worldwide. Every day iManage helps professionals streamline the creation, sharing, governance and security of their work product. Nearly 3,000 organizations around the world—including more than 1,800 law firms—rely on iManage to help them deliver great client work. Headquartered in Chicago, iManage is a management-owned company.