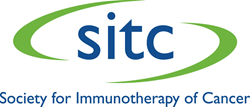 I think the results are very promising and once again demonstrates the potential for combination regimens in immunotherapy.
National Harbor, Maryland (PRWEB) November 06, 2015
Results from a phase I/II dose-escalation and dose-expansion study of epacadostat (incb024360) in combination with pembrolizumab were reported today during the Society for Immunotherapy of Cancer's (SITC) 30th Anniversary Annual Meeting Late-Breaking Abstract Session.
The study, which included 54 patients (as of August 21, 2015), is a new combination immunotherapy regimen that was generally well tolerated. Very few patients experienced dose limiting toxicity or grade 3 treatment-related adverse effects. No grade 4 treatment-related adverse effects or deaths were reported. Furthermore, the study showed a low discontinuation rate for treatment-related adverse effects (2%). Efficacy results included an overall response rate of 53% and a disease control rate of 74%, with an especially profound effect in patients with melanoma.
"I think the results are very promising and once again demonstrates the potential for combination regimens in immunotherapy. In this case pembrolizumab was combined with an IDO inhibitor and demonstrated responses in more than half of the subjects with different types of cancer. The study, I think, needs to be interpreted cautiously because the numbers of patients treated are still small, but if this can be replicated in a larger population, this could be very significant for bringing immunotherapy to a larger number of patients with cancer," said Howard L. Kaufman, MD, FACS, SITC President.
The goal is increased response rates, and the way to get more people to respond to checkpoint inhibitors is to target different pathways related to immune stimulation and/or blocking immune suppression. IDO is an enzyme that may inhibit local T cell response in the tumor microenvironment. While prembrolizumab is approved for the treatment of melanoma and non-small cell lung cancer, IDO inhibitors are still in experimental study as a method for restoring local T cell response within the tumor microenvironment. Enrollment in the clinical trial is ongoing to further evaluate efficacy. A phase III study for patients with advanced melanoma is planned, with initiation expected in 2016.
SITC continues to support the field via the Combination Therapy Task Force. The task force was established in response to the increasing number of therapeutic options for a variety of cancers, and to highlight the potential opportunity to bolster encouraging clinical findings for single agents by combining immunotherapy approaches with complementary treatments. A forthcoming white paper will define the state of the science and strategically focus dialogue regarding key issues likely to influence the future course of combination immunotherapy, including responses of depth and duration not previously observed nor believed possible, and also the concerns of both toxicity and cost to the healthcare system.
About SITC
Established in 1984, the Society for Immunotherapy of Cancer (SITC) is a non-profit organization of medical professionals dedicated to improving cancer patient outcomes by advancing the development, science and application of cancer immunotherapy and tumor immunology. SITC is comprised of influential basic and translational scientists, practitioners, healthcare professionals, government leaders and industry professionals around the globe. Through educational initiatives that foster scientific exchange and collaboration among leaders in the field, SITC aims to one day make the word "cure" a reality for cancer patients everywhere. For more information, visit sitcancer.org.