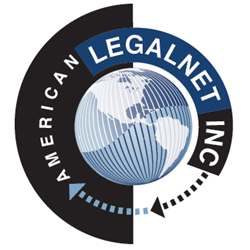 Encino, CA (PRWEB) November 09, 2015
American LegalNet Inc. (ALN) announced today that Seyfarth Shaw LLP, recognized as one of the most innovative law firms, has signed up to implement American LegalNet's industry leading calendaring and workflow solution – eDockets.
"ALN, with its eDockets product suite, will allow us to consolidate multiple regional software products into one single national platform with regional support," said Andrew Jurczyk, CIO at Seyfarth Shaw LLP. "As a technology leader among the top law firms in the country, we strive to adopt new technologies that mitigate risk and increase efficiencies across the firm. With eDockets, all of our offices can now communicate with one platform and be able to reduce our IT resources for docketing as well as minimize the risk of missing court actions and deadlines."
The announcement validates ALN's "Desktop to Courthouse" workflow solution vision to help law firms streamline their workflow to mitigate risk, increase efficiencies, and minimize operation costs with a national platform that includes local expertise.
"We are excited to partner with one of the top law firms in the country," said Erez Bustan, President and CEO of American LegalNet. "Seyfarth Shaw is an innovative firm and in choosing us to be their partner, we know that they, along with their customers, will be extremely pleased with the efficiency of the legal workflow solutions we develop."
Seyfarth Shaw LLP joins a growing number of firms, including 50% of the Am Law 100 firms, who have partnered with American LegalNet to reduce risk by using its product suite, and to ensure that they have the most current content for their day-to-day practice. American LegalNet's suite of workflow solutions, individually or combined, allows law firms to improve the workflow critical to supporting the entire litigation or filing lifecycle.
About American LegalNet, Inc
American LegalNet (ALN) was founded in 1996 and is a trusted partner to law firms, empowering them with innovative workflow management technologies that help mitigate risks, increase operational efficiencies, and reduce costs so they can focus on their core competencies. Today, American LegalNet is the premier provider of Desktop to Courthouse workflow solutions that include eDockets, Docket Direct, Forms WorkFlow, Smart Dockets and Docket Alerts. For more information, visit http://www.alncorp.com.
About Seyfarth Shaw LLP
Seyfarth Shaw has more than 850 attorneys and provides a broad range of legal services in the areas of labor and employment, employee benefits, litigation, corporate and real estate. With offices in Atlanta, Boston, Chicago, Houston, London, Los Angeles, Melbourne, New York, Sacramento, San Francisco, Shanghai, Sydney and Washington, D.C., Seyfarth's clients include over 300 of the Fortune 500 companies and reflect virtually every industry and segment of the economy. A recognized leader in delivering value and innovation for legal services, Seyfarth's acclaimed SeyfarthLean® client service model has earned numerous accolades from a variety of highly respected third parties, including industry associations, consulting firms and media. For more information, please visit http://www.seyfarth.com.
Media Contact:
Paul Velusamy, Director of Marketing
American LegalNet Inc
818-817-9234
pvelusamy(at)alncorp(dot)com