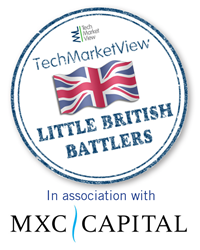 Nine23 have provided secure mobility services to public and private sector clients as diverse as the Ministry of Defence and the Probation Services, to a three person SME and Samsung
Southampton, Hampshire (PRWEB UK) 10 November 2015
Nine23 is a Mobile Technology Solutions company that designs, builds and supports innovative projects involving mobile devices accredited to OFFICIAL-SENSITIVE as part of their Managed Mobility as a Service (MMaaS) for public and private sector clients which include the College of Policing, Royal Navy, and Durham Tees Valley Community Rehabilitation Company.
The company's experience in delivering secure remote access solutions, assists clients with digital transformation projects and the staff at Nine23 are clearly passionate about delivering the best possible Frontline Experience - FLX as they call it. They believe people should expect the same mobile technology innovations in work as they benefit from in their personal life.
Nine23 are team players, partnering with large corporations or joining forces with fellow SMEs and in addition to their core output, Nine23 has made a significant contribution to the cyber security community through the establishment of the Solent Cyber Security Cluster and developing future potential by employing a number of apprentices and interns.
Having completed an exceptional first three years in business, Nine23 have provided secure mobility services to public and private sector clients as diverse as the Ministry of Defence and the Probation Services, to a three-person-SME and Samsung.  Nine23 are also generating exports for the UK's cyber security market through their new office in the US, in partnership with a large US Public Sector service provider.  
 
Nine23 are helping public sector organisations of all sizes benefit from their tailored end-to-end mobility service, which includes their internet gateway to PSN protected and assured networks.  They have proven that the UK has some of the greatest innovation and expertise in this fast-paced mobility sector.    
About TechMarketView
The Little British Battlers program is run by TechMarketView. TechMarketView LLP provides authoritative research and analysis on the UK technology scene including UKHotViews, the daily source of informed opinion and comment on the events, issues and players that really matter in the UK software and IT services market. See http://www.techmarketview.com for more.
ENDS
FOR MORE INFORMATION PLEASE CONTACT:
nine23: Damien Judd
T: +44 (0) 2382020300
info(at)nine23(dot)co.uk