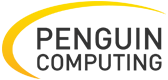 Fremont, CA, San Jose, CA and Wenatchee, WA (PRWEB) November 10, 2015
Penguin Computing, a provider of high-performance computing, enterprise data center and cloud solutions, today announced the deployment of YJ America's OpenStack infrastructure on Penguin Computing's Relion OCP servers for customer Yahoo! JAPAN.
Penguin Computing provides customized build-to-order server solutions for customers with specialized hardware requirements in enterprise, financial, federal government, bioinformatics and Internet segments. The company has successfully delivered hundreds of data center deployments, from departmental HPC clusters to TOP500 class supercomputers and scale-out server farms powering some of the largest web properties. The adoption by Yahoo! JAPAN with Penguin Computing's partner ITOCHU Techno-Solutions America, Inc. validates Penguin Computing's global reach, partnership focus and ability to address the largest and most complex workloads in computing.
"For well over a decade Penguin Computing has been the leader in developing open, Linux-based cloud and HPC solutions," said David Ingersoll, WW VP International Sales, Penguin Computing. "Partnering with ITOCHU Techno-Solutions in Japan and in the U.S. provides us global reach to address the multi-national nature of our largest customers. YJ America receives outstanding value from the efficiency and flexibility enabled by OCP infrastructure combined with Penguin Computing's knowledge and expertise."
Norifumi Matsuya, EVP/VP of Cloud Infrastructure Engineering, YJ America, said, "ITOCHU Techno-Solutions is a trusted advisor to Yahoo! JAPAN and YJ America. When we decided to adopt OCP for our next generation data center infrastructure based on OpenStack, they introduced us to Penguin Computing, their valued partner. Penguin Computing is an active member in the OCP community with their background as a pioneer in Linux systems, and the ability to support us both here in the U.S. and in Japan. They are the ideal partner for this critical project."
Hisatomo Tanaka, Director, International Business Development, ITOCHU Techno-Solutions America, said, "The relationship with Penguin Computing started at the OCP Summit in 2013, and has since evolved to include Penguin Computing Open Networking Solutions, Arctica and Relion, their industry leading compute solution. The opportunity at YJ America allowed us to move our partnership to the next level."
"We're excited to see continued adoption of Open Compute Project designs, which are among the most scalable and efficient in the industry," said Jason Taylor, president and chairman of OCP Foundation and VP, infrastructure, at Facebook. "Four years after it was founded, OCP continues to build momentum with more than 200 members and thousands of participants working together, in the open, to drive faster innovation in the industry."
Please visit http://www.penguincomputing.com/products/open-compute-project for more information about Penguin Computing's OCP solutions.
About Penguin Computing
Penguin Computing is one of the largest private suppliers of enterprise and high performance computing solutions in North America and has built and operates the leading specialized public HPC cloud service Penguin Computing on Demand (POD). Penguin Computing pioneers the design, engineering, integration and delivering of solutions that are based on open architectures and comprise non-proprietary components from a variety of vendors. Penguin Computing is also one of a limited number of authorized Open Compute Project (OCP) solution providers leveraging this Facebook-led initiative to bring the most efficient open data center solutions to a broader market, and has announced the Tundra product line which applies the benefits of OCP to high performance computing. Penguin Computing has systems installed with more than 2,500 customers in 40 countries across eight major vertical markets. Visit http://www.penguincomputing.com to learn more about the company, and follow @PenguinHPC on Twitter.
Penguin Computing, Scyld ClusterWare, Scyld Insight, Scyld HCATM, Relion, Altus, Penguin Computing on Demand, POD, Tundra and Arctica are trademarks or registered trademarks of Penguin Computing, Inc.
About YJ America, Inc.
YJ America, Inc. was established in 2014 and is a wholly-owned subsidiary of Yahoo! JAPAN.
YJ America's main businesses are to provide support to promising start-ups and Internet service providers in the US who seek to expand their business into Japan, and to carry out data center operations to strengthen BCP.
About ITOCHU Techno-Solutions America, Inc.
ITOCHU Techno-Solutions America, Inc. is the wholly owned subsidiary of ITOCHU Techno-Solutions Corporation, one of the largest system integrators in Japan. ITOCHU Techno-Solutions Corporation has extensive track records to bring US technologies to Japan and other Asian markets. ITOCHU Techno-Solutions America, Inc. is providing international business development and operation capabilities for technology vendors and service providers in the US. ITOCHU Techno-Solutions Corporation has forged successful business relationships with US-based technology companies.
Penguin Computing Media Contact:
Phillip Bergman
Viewstream
Email: pbergman(at)viewstream(dot)com
Cell: 845-728-3984