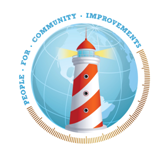 "P.C.I. works to improve quality of life and foster economic development by empowering community members." says Imaad Zuberi
Los Angeles, CA (PRWEB) November 10, 2015
People for Community Improvement (P.C.I.) will be hosting its 4th Annual Veteran's Appreciation Dinner this upcoming Saturday, November 14, 2015 at the DoubleTree Hotel in Torrance, California. This year P.C.I. will honor women veterans, the Los Angeles Chapters of the Tuskegee Airmen, Inc., the Montford Point Marines Association, Inc., and the Buffalo Soldiers. Catering is to be provided by the U.S. VETS of Inglewood. The local Boys Scout troops, and the local High Schools R.O.T.C will also honor the veterans with a special tribute.
"People for Community Improvement offers young people, adults and veterans in disenfranchised communities throughout Los Angeles the resources and programs needed to not only develop life and social skills", says Imaad Zuberi of Avenue Ventures, "but also teaches leadership and social responsibility. P.C.I. works to improve quality of life and foster economic development by empowering community members."
The purpose of every P.C.I. Veterans Appreciation Dinner is to express gratitude. "At P.C.I. we feel it is extremely important to recognize our community veterans, active duty service members, law enforcement, and their families, for their service to our country and community", says Executive Director Kenneth Jones, "We invite the entire community to join us for our 4th Annual Veterans Appreciation Dinner and help us celebrate our country's veterans."
This year, the P.C.I. will be hosting over 300 local veterans including active duty service members, law enforcement, and their families.
The event will kickoff at 5:00pm with a Red Carpet reception followed by guest speakers, award presentations, dinner and dancing from 6:00pm to 11:00pm. Keynote speakers include Congresswoman Maxine Waters (43rd Congressional District). Guest Speakers include Brigadier General Ruth A. Wong (Ret.), and Assembly Member Mike Gipson.
This year's dinner takes place at the DoubleTree Hotel located in Torrance, CA.
To purchase tickets or learn more information, please call People for Community Improvement at (323) 303-3339.
About People for Community Improvement
People for Community Improvement (P.C.I.) is a 501c3 non-profit Community Center, that was established in 1986 for the purpose of reducing hunger to disabled Senior Citizens, low income individuals, and families in need of emergency food. Since our inception, P.C.I.'s services have expanded to include specialized programs and activities for Youth, Adults, Veterans, and Seniors. Over the past few years, P.C.I. has designed programs to address leadership development, social and life skills, economic resources, violence and gang prevention. P.C.I.'s goal is to help our citizens recognize their potential, while introducing positive ways of expressing their energy and giving back to their community. Our programs are structured around social responsibility, economic development, and personal accountability.
To make a monetary donation contact P.C.I @ (323) 303-3339 or visit the P.C.I. website at http://www.pcicenter.org
About Imaad Zuberi
Imaad Zuberi is vice chairman of the venture capitalist firm, Avenue Ventures.