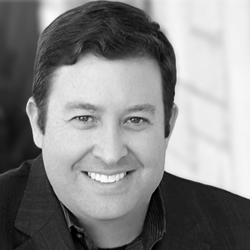 (PRWEB) November 11, 2015
BP3 Global (http://www.bp-3.com), provider of business process management (BPM) software and services in North America and Europe, is proud to announce co-founder and CTO Scott Francis was named Austin Business Journals Best CIO/CTO Award 2015.
Scott Francis began in the software and technology services business over 20 years ago. In 2007, Scott started BP3 Global from a coffee shop in Austin. In the last 8 years BP3 has grown from 2 people to over 100 employees world wide. Under Scott's leadership BP3 created the world renowned Brazos UI toolkit.
At the intimate ceremony Scott accepted the award and said he wasn't sure if the 'T' stands for technology, therapist, or talent finder but he is happy to be all of those things. Later he said: "It is really an honor to be nominated and recognized by the Austin Business Journal when there are so many strong CTOs and CIOs in Austin. I love living and working in Austin and being recognized as best CTO this year is a great endorsement of our team!"
Scott Francis holds a BA in Computer Science from Stanford University. He moved to Austin, Texas in 1994 where he met his wife Cindy. Together they have two children. Scott serves on the board of Magellan International School, a premier multi-lingual international school in Austin. Prior to BP3, Scott held senior positions at well-known Austin companies Lombardi Software and Trilogy Software. In his role as CTO at BP3, he is often called upon to speak at industry conferences and events, including IBM Impact, IBM Interconnect, BPM Portugal, bpmNEXT, OTB, and BP3's own BPMCAMP. Scott is a prolific blogger and you can follow him on twitter: @sfrancisatx.
About BP3 Global
BP3 is a global provider of business process management (BPM) software and services, with more experience deploying BPM solutions throughout the Fortune 500 than any other BPM consultancy. Since 2007, BP3 has been accelerating innovation for its customers by simplifying business process solutions and focusing on mobile-enabled BPM solutions. BP3 offers a unified responsive user experience via the Brazos Suite™, and provides an array of services for BPM customers: consulting, solution support, 24×7 support, and managed services. A winner of Fortune Magazine's Best Small and Medium Places to Work, Austin's Best Places to Work and multiple Austin Fast 50 growth awards, BP3 is privately held and headquartered in Austin, TX, with offices in London, Cologne, and Sydney covering customers world-wide. For more information, please visit http://www.bp-3.com.
Follow BP3 on twitter @bp3bpm