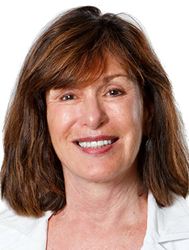 Women understand that healing the planet will take generations. We are persistent, insistent, organized and determined. Our voices will and have made a difference.
St. Andrews, NB (PRWEB) November 09, 2015
The Atlantic Salmon Federation (ASF) is pleased to honor Mary Barley, a passionate environmentalist and advocate for wild Atlantic salmon, at the upcoming 33rd Annual New York Dinner being held on Wednesday, November 11th at the Mandarin Oriental, New York. The theme of the evening will be Game Changers: Women in Wild Atlantic Salmon and Environmental Conservation. Angling icon and champion caster Joan Wulff is Honorary Chair and will recognize the significant role of women in conservation.
During the evening, Mary Barley will be interviewed by AJ Mleczko Griswold, a Gold-medal winning U.S. Olympic Hockey player, NBC commentator, conservationist and angler. Griswold is also a member of the 2015 ASF New York Dinner Leadership Committee.
Named "Hero for the Planet" by Time Magazine for her ground breaking work to save the Everglades, Mary Barley's environmental awakening in the 1990's originally stemmed from concerns about habitat degradation and soon grew to center on clean water. Barley's passion for the natural world and its precious resources, ecosystem restoration and clean water is equally manifested by her love of fly-fishing and wild Atlantic salmon. Her combined interests and pursuits led her to join ASF in 2004 and fight for wild Atlantic salmon conservation.
"Women understand that healing the planet will take generations," said Barley. "We are persistent, insistent, organized and determined. Our voices will and have made a difference."
The New York dinner, co-chaired by Nancy Phipps, Paul Fitzgerald, Eric W. Roberts and Jason Griswold, represents a significant portion of ASF fundraising efforts with monies raised going to support the restoration and protection of wild Atlantic salmon in the United States and Canada.
During the evening, three trips will be auctioned to benefit members of Project Healing Waters Fly Fishing, a program which serves military personnel who have been wounded, injured or disabled by assisting with healing and recovery through fly fishing and fly tying.
"We women have a responsibility to protect, defend, nurture and restore our beautiful Earth," says Nancy Phipps, dinner co-chair. "My personal passion for the wild Atlantic salmon has guided my life's work, and led me in unanticipated and fulfilling directions. Women are standing up and making a difference."
This year's New York dinner will include a silent, live and online auction as well as a Paddle Raise to support the restoration of Atlantic salmon spawning habitat in Maine.
For more information regarding the Atlantic Salmon Federation's 33nd Annual New York Dinner, please visit:
http://www.asf.ca/events. Pre-event bidding is available to the general public in the silent auction with an online auction catalogue. Please visit http://www.ibidmobile.net/asf anytime on or after November 3 to bid online.
Please note: The Mandarin Oriental, New York is located at 80 Columbus Circle at 60th Street.
-30-
The Atlantic Salmon Federation is dedicated to the conservation, protection and restoration of wild Atlantic salmon and the ecosystems on which their well-being and survival depend. ASF has a network of seven regional councils (New Brunswick, Nova Scotia, Newfoundland and Labrador, Prince Edward Island, Quebec, Maine and Western New England). The regional councils cover the freshwater range of the Atlantic salmon in Canada and the United States.
ASF Contacts:
Holly Johnson, Manager of Public Information: (506)529-1033(o)
(506)469-1033(c), HJohnson(at)asf(dot)ca
Jill Alcott, local contact:
(203)927-3385(c), jill(at)alcottpartners(dot)com
To view this story online visit: http://asf.ca/heroines-of-atlantic-salmon-conservation-celebrated-in-ny.html
Join us on facebook: https://www.facebook.com/AtlanticSalmonFederation
Twitter: https://twitter.com/SalmonNews
For high-resolution photography please visit: the ASF Image Gallery: http://www.asf.ca/images.html