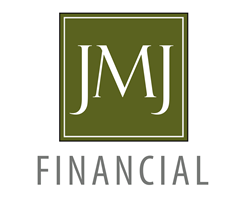 Miami Beach, FLA (PRWEB) November 11, 2015
Justin Keener, Founder and Portfolio Manager of JMJ Financial, today announced the firm's Gold level sponsorship of the SeeThruEquity Microcap Investor Forum, held this week at Convene Grand Central in New York City on Thursday, November 12, 2015.
"The private financing space for emerging companies has seen tremendous growth this year in large part to industry conferences such as SeeThruEquity," said Justin Keener. "Companies which would not otherwise gain exposure to multiple funding sources are awarded the opportunity to do so at this leading microcap conference."
"All of us at SeeThruEquity are extremely appreciative of the support by JMJ Financial and Justin Keener over the years," said Ajay Tandon, Chief Executive Officer of SeeThruEquity. "The contribution by JMJ and other leading industry sponsors have helped grow our quarterly conferences to what they are today; forums bringing together the most promising microcap companies, investors, and industry professionals in the space."
JMJ Financial's primary investment vehicle, the QuickLoan, allows small publicly-traded companies the ability to access up to $500,000 utilizing a simple two-page promissory note. Capital of up to $2,000,0000 or more is also available to emerging life sciences companies through the JMJ Life Sciences Fund. With over 200 portfolio companies and a highly successful 15 year track record, JMJ Financial is one of the most active, stable, and reliable investors in the space.
JMJ Financial has publicly committed to investing $20,000,000 in small cap emerging companies this year. For more information, please visit http://www.jmjfn.com.
About JMJ Financial
Based in Miami Beach, Florida, JMJ Financial is a privately held investment firm that specializes in providing growth and development capital to emerging small cap companies. The firm is founded, managed, and funded by industry pioneer Justin Keener. JMJ is not a broker or finder; the firm invests its own capital into transactions designed to build long term working relationships with a focused group of innovative companies. With over 200 Nasdaq, OTC Markets, NYSE, and OTCBB companies in its portfolio and a long and highly successful track record, JMJ Financial is one of the most active and reliable investors in the space. Please visit http://www.jmjfn.com for more information.
About SeeThruEquity
SeeThruEquity is the premier and unbiased provider of microcap equity research and well-run, institutional and high net worth investor focused conferences. Since the inception of the firm in 2011, they have grown to over 165 companies under coverage and have successfully hosted 17 investor conferences. This conference will bring together over 40 presenting companies and over 400 attendees. For more information visit http://www.seethruequity.com.