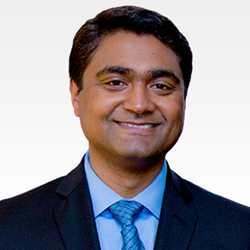 Rezwan's expertise will give us greater insight into the success behind our program and the variables that help predict sustainable weight loss.
Chicago, Ill. (PRWEB) November 09, 2015
Retrofit, a leading provider of weight management solutions, today announced it has recruited Rezwan Ahmed, PhD, to serve as its senior data scientist. In this role, Ahmed will lead Retrofit's data science initiatives, including analyzing and advancing Retrofit's weight-loss platform and using data to make the organization's wellness experts more effective and efficient at helping clients lose weight.
The senior data scientist is another appointment in a series of high-talent hires amid steady growth for Retrofit.
"Rezwan brings a breadth of valuable experience to this vital function for Retrofit," said Mary Pigatti, Retrofit CEO. "His expertise will give us greater insight into the success behind our program and the variables that help predict sustainable weight loss. This will allow us to go beneath the surface of what it takes to lose weight and use this information to further personalize our program and drive results."
Ahmed comes to Retrofit from Boston Scientific where he served as principal software engineer. He brings more than 12 years of software development and five years of data-mining research experience with a specialty in graph mining. Ahmed is an accomplished researcher who served as a graduate research assistant in the Karypis Lab at the University of Minnesota. It was here that he also graduated summa cum laude with a bachelor's degree and completed his master's degree and doctorate in computer science.
"I am energized about joining an organization that uses a data-driven approach to curb the obesity epidemic facing our nation," Ahmed said. "I look forward to using Retrofit's robust data set to identify patterns and create insights into behaviors that drive weight loss."
Retrofit uses a high-tech, high-touch approach to encourage healthy behaviors and achieve lasting weight loss results. Clients are given the personalized attention of a live coach, a smart dashboard for tracking and notifications, expert-led interactive classes, social support from an online community and a variety of self-monitoring technologies to achieve sustainable weight loss.
About Retrofit
Retrofit offers weight management solutions that help employers tackle obesity and deliver proven outcomes and lasting results. Ninety percent of participants lose weight and 68 percent keep it off 18 months later. Retrofit clients also are two times more satisfied than those on other weight-loss programs, according to a recent client satisfaction survey. Retrofit attributes its success to five key factors: 1) a scientifically based program design; 2) highly credentialed experts who drive a personalized experience and true engagement; 3) a multi-disciplinary, high-tech/high-touch approach; 4) the adaptability of the program to integrate or run discreetly within organizations' broader wellness ecosystems, and 5) "happiness delivered" with proven outcomes that transform lives and workplaces. For more information, visit http://www.RetrofitMe.com. Also follow the company on Facebook and Twitter at @retrofitme.