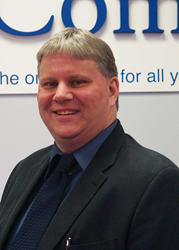 Universities are able to order HPC clusters from us that meet or exceed their exact requirements without features that they don't want.
CHICAGO (PRWEB) November 16, 2015
Ace Computers, one of the leading custom HPC cluster builders for higher education and a Bright software partner, will be showcasing its expertise from booth #2027 at SC15 until Nov. 20 in Austin, Texas.
SC15 (Supercomputing 2015) caps a banner year of higher education orders for Ace Computers and its affiliate Ace Technology Partners. The orders include two of the largest education-related requisitions to date for the 32-year-old company.
Ace Computers CEO John Samborski explained, "Universities and research institutions are able to order HPC clusters from us that meet or exceed their exact requirements without a lot of features that they don't want and thus don't need to maintain."
Samborski continued, "We have a long, successful history of working with leading universities to meet and exceed their high performance computing needs. Our differentiators in the HPC market are our expertise with custom hardware and our ability to seamlessly integrate 3rd party software."
Ace Computers performed a cluster install for the University of Colorado (CU) in 2010 and recently completed a 2nd, which was fully leveraged by transitioning the software to Bright Cluster Manager.
Ace Computers Director of Technology Dan Arendt explained, "We have been working with Bright for about four years and are very enthusiastic about their products and support. I consider Bright to be the Swiss Army knife of cluster management software. It's easy enough for beginners, but powerful enough for advanced users."
Benefits that CU Boulder researchers have noticed with the Ace Computers/Bright collaboration include:

A performance boost of 10% or more
The modules circumvent issues with conflicting libraries
The newer tool chain supports newer software
The GUI is very convenient and easy for configuring and managing
There is remote access to the GUI
Great customer support from both Ace Computers and Bright.
CU Associate Professor of Mechanical Engineering Daven Henze said, "The customer service at Ace has always been excellent. They are very quick to respond and they've been very helpful. I have recommended Ace many times and as soon as the opportunity to recommend Bright comes up, I definitely will."
Ace Computers has been nominated for two HPCwire Readers Choice Awards. Winners will be announced at SC15.
Leading custom computer builder and HPC specialist, Ace Computers currently holds the following contracts: SEWP V, GSA, NITCP, WSIPC, PEPPM, State of Wis., State of Ga. The company is a Woman-Owned Small Business custom technology systems manufacturer and reseller for the public sector as well as the commercial sector. Channel partners include Intel, Supermicro, NVIDIA, Mellanox and Samsung among others. An industry leader since 1983, the company is a 2015 HPCwire Readers' Choice Award finalist. In addition to some of the finest academic institutions in the U.S., long-term clients include the U.S. Department of Energy and the U.S. Department of Defense. In addition to our Greater Chicago headquarters, Ace Computers has locations in New Jersey, Pennsylvania, Arizona, and Virginia. To contact Ace Computers, call 1-877-223-2667 or 1-847-952-6900 or visit http://www.acecomputers.com/TopProducts.asp
###