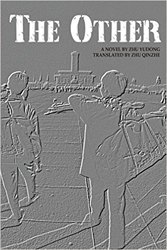 "The Other" is a novel about the human impact of China's one child policy.
Staten Island, Ny (PRWEB) November 12, 2015
"The Other" by Zhu Yudong is a book for our time! In the wake of China's reversal of its one child policy, now more than ever it is necessary to find out the decades old human impact of China's notorious law. "The Other" by Zhu Yudong does just that as it tells the story of a Chinese family struggling to hide its new child, a boy who will carry on the family name even as they are hounded by authorities. "The Other" is a thrilling story of the human beings behind a country's public policy.
Zhu Yudong (born 1974 in Wuxi, Jiangsu Province, China), is a Chinese director & author. He studied painting during his early years and graduated from Nanjing University of the Arts. After that, he studied feature film directing at Beijing Film Academy, and received a Master's Degree in film in 2003. In the same year, he was allocated to Science & Education of Programming Center of China Central Television (CCTV) and has been working there since. He is mainly responsible for the filming of documentaries in the field of humanities and cultures, and he has also been a lecturer in the subject of directing and scriptwriting at the Central Academy of Drama.Later, he studied directorship of feature films at Beijing Film Academy, receiving a Master's Degree. Since graduation, he has been affiliated and worked with the Documentary Studio (later merged into CCTV), and taught directorship and screenplay at the Central Academy of Drama.
He has been granted many awards, including The Other for the Excellent Screenplay Selection Award (2002) of Information Bureau of Executive Yuan, Taiwan, China; the screenplay, Da Vinci's Boy, won the Xia Yan Cup Screenplay Award (2006) of the National Administration for Radio, Film and Television. In 2012, he wrote and directed the first theatrical film, The Island's Dream, The , which tells a story about young people from an island, who go to pursue their dream after the Reforming and Opening era in China.
Founded by Avi Gvili in 2010, Boulevard Books is an educational publishing company for the 21st century.