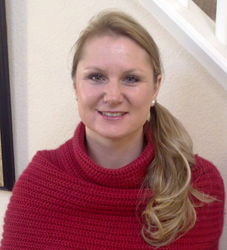 I want them to find a place that feels like home.
Denver, CO (PRWEB) November 10, 2015
Brandy Randolph looks forward to becoming a trusted resource for seniors and their families through her new business, Senior Care Authority of Denver.
Senior Care Authority provides hands-on assistance to seniors and families seeking the best living and care options, including independent living, assisted living, memory care, skilled nursing and residential care homes.
Based on the difficulties she experienced while searching for care for her father-in-law, Randolph understands how stressful the process can be, especially during a crisis.
When her father-in-law Bob was released from the hospital, "they gave us a list of rehab facilities, and sent us on our way," Randolph said. "The more places we visited the more confused we got. We needed someone to take us by the hand and show us which place would be the best for what Bob needed."
As a Senior Care Advisor, Randolph aims to be that someone for other families – assessing their needs and walking them through the process of finding the best options to meet those needs.
"I want to be the light they see when they are in that dark uncertain place we were once in she said. "I want them to find a place that feels like home."
The problem solving and people skills she developed in her previous advisor and customer service career will serve Randolph her well in her role as Senior Care Advisor.
Senior Care Authority Advisors go through extensive training and spend many hours inspecting locations, meeting with staff and reviewing state reports so as to best inform families about particular locations. Randolph also went through a rigorous training program to earn certification as a Certified Senior Advisor, a designation signifying a deep understanding of the health, social and financial factors affecting seniors.
Randolph was attracted to "Senior Care Authority's full-service approach. Instead of just handing clients a list of facilities, we walk with them through the whole process"
Senior Care Advisors meet one-on-one with families to assess their needs, schedule and accompany them on tours of pre-approved communities, assist with negotiations and paperwork, and follow up with seniors to ensure they're happy with their new home."
Services are provided at no charge to families, as Senior Care Advisors typically receive a commission from the community the family selects.
Randolph's Senior Care Authority territory covers: Jefferson, Adams and Broomfield counties.
For more information on Randolph's franchise, visit http://www.seniorcareauthority.com/northdenvermetro/ or call (720) 408-4700.
Senior Care Authority provides personalized senior placement assistance to families seeking the best care options at independent living, assisted living, memory care and skilled nursing facilities. The company is headquartered in Sacramento, Calif., and serves families throughout the country through its franchise operations and network affiliates. To learn more about owning a Senior Care Authority franchise, visit http://www.SeniorCareAuthority.com/franchise/ or call (888) 809-1231.