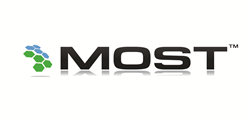 The most valuable aspect concerning a gateway is that the gateway company does all the heavy lifting.
Lebanon, GA (PRWEB) November 11, 2015
TCRDS (http://www.tcrds.com), an industry leader in delivering multichannel order system technology to retailers and direct marketing merchants, announced today that its flagship order management software "MOST" is now integrated with Cybersource payment gateway and decision manager.
TCRDS's MOST, which stands for MultiChannel Order System Technology, is used by retailers of all sizes to integrate their multitude of sales channels, websites and ecommerce platforms – such as CommerceV3, MarketLive, Magento Enterprise, Webbasix, and many others -- into a single, easy-to-manage system that drives efficiency, customer satisfaction and sales.
As a result of the seamless integration with Cybersource class-leading payment tools, TCRDS's clients now take advantage of an even more robust and flexible solution that empowers them to choose their own acquirers, establish competitive advantage, and increase sales -- but without compromising security. That's because Cybersource real-time fraud management platform increases fraud visibility more than 200 times, and gives retailers the ability to customize roles and models for their own business through all sales channels.
"There are many different tactics that websites use to increase sales, but experts agree that ease-of-use and security are critical expectations for today's consumers. These factors often make or break whether a purchase happens," commented Thomas Reid, TCRDS's Founder and CEO. "Thanks to this new integration, our clients can leverage MOST's order management advantages and Cybersouce payment platform advantages, while also getting the peace of mind in knowing that credit card information is never stored on their servers -- which means that cyber criminals can't breach it in the first place."
More than 80 percent of people who use the internet have purchased something online, and more than 50 percent have made multiple purchases. In the last few years, the amount of money spent online has skyrocketed, and according to Forrester Research by 2018 e-commerce sales in the US alone are expected to hit $491.5 billion.
Added Reid: "With more people heading online to surf and shop, the benefits of a payment gateway are nothing short of tremendous. Retailers looking for a way to boost security, reduce costs and increase sales simply cannot afford to ignore what a payment gateway can offer."
Please visit the company's blog The Top 7 Benefits of Using a Payment Gateway
About TCRDS
TCRDS is an industry leader in providing multichannel order system technology to retailers and direct marketing merchants of all shapes and sizes. With the proven track record of over 30 years providing order systems solutions for retailers and direct marketers, the company has the expertise, the know-how and the flexibility to automate and integrate its clients' various sales channels into one easy-to-manage system – ultimately so they can get the edge they need to stay on top of their business, and ahead of their competition. Learn more at http://www.tcrds.com.