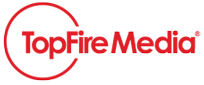 Anaheim, California (PRWEB) November 10, 2015
TopFire Media, the franchise industry's premier digital marketing and public relations agency, is excited to announce that Matthew Jonas, President of TopFire Media, will be sharing his expertise in franchise marketing at the West Coast Franchise Expo in Anaheim on November 12-14, 2015.
Jonas is the driving force of an award-winning and nationally recognized digital media agency that specializes in franchise marketing and consumer branding. He has developed his career around planning and executing effective marketing tactics to achieve client success and build long-lasting relationships. As a well-respected public speaker and a franchise marketing leader, Jonas serves as a digital marketing expert who has years of in-depth experience in SEO and PPC, social media publishing, conversion based marketing, inbound marketing, sales management, and online lead generation.
Jonas will offer franchisors his expertise on groundbreaking marketing strategies that effectively create brand awareness, improve franchise sales and attract prospective franchisees to a particular brand and system.
"Franchisors and small business owners who are thinking about franchising their business will walk away with industry-leading advice and best practices on how to properly market their franchise," said Jonas. "This franchise expo is a fantastic opportunity for everyone, from franchise startups to industry gurus, to network and share some original ideas and strategies in the franchise space."
Jonas will be speaking on Friday, November 13 at 12:30 p.m. on "Best Practices for Marketing Franchise Opportunities" with Mark Siebert, founder and CEO of iFranchise Group. At 3:30 p.m. on the same day, Jonas will be discussing "Improving Franchise Sales: Strategies & Tactics," with Robert Stidham, president of Franchise Dynamics.
TopFire Media will be with sister companies iFranchise Group and Franchise Dynamics at Booth 326 at the expo.
The West Coast Franchise Expo will be held November 12 – 14 at the Anaheim Convention Center in Anaheim, CA and will attract thousands of franchise professionals and entrepreneurs, with more than 450 of the top franchise brands represented at the expo.
For more information about the West Coast Franchise Expo, visit http://www.wcfexpo.com.
###
About TopFire Media
TopFire Media (http://www.TopFireMedia.com) is a full-service, integrated public relations and digital marketing agency specializing in franchise companies with a highly focused team of professionals and veterans in the various realms of online marketing. Based in the Chicago metro area, TopFire Media offers clients the immense advantage of the team's shared expertise that spans decades in the combined digital media arenas of public relations, social media, SEO, online marketing, web design and development, pay-per-click advertising, and creative branding. TopFireMedia is committed to meeting the needs of clients with world-class expertise and excellence in the arena of public relations and digital marketing. Follow TopFire Media on Facebook, LinkedIn and Twitter.