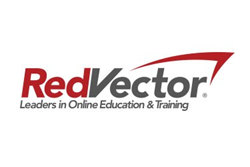 Tampa, FL (PRWEB) November 10, 2015
RedVector, the leader in eLearning and workforce training solutions for the architecture, engineering, construction, industrial and facility management industries, has launched new concrete training in partnership with the National Ready Mixed Concrete Association.
This series of mobile-ready courses is intended for engineers, building inspectors and construction professionals. The online training covers many facets of the concrete industry, including ready mixed concrete and permeable concrete (or pervious concrete) and are presented by Dr. Colin L. Lobo, Senior Vice President of the Engineering Division of the National Ready Mixed Concrete Association (NRMCA) and by Tien Peng, a Certified Sustainable Building Advisor (CSBA) who specializes in sustainable strategies.
The RedVector Concrete Training Series includes the following courses:
Essentials of Quality Concrete
This course provides an overview of concrete, including its properties and basic components, the properties required for plastic and hardened concrete, and the variables that influence the quality of concrete.
Handling, Placing and Finishing Concrete
This course is an overview of the proper methods and procedures for transporting, placing and finishing concrete.
Concrete Standards and Requirements
This course is a review of the Specification for Ready Mixed Concrete, ASTM C94, and discusses the aspects of ordering concrete, production, delivery and testing.
Understanding Concrete's Environmental Advantage
This course will take a detailed look at the many environmental advantages of ready mix concrete and how it is playing a growing role in green building design and construction.
Designing and Specifying Previous Concrete
This two-hour webcast provides an overview on implementing pervious concrete pavements as a solution to reducing stormwater runoff from building sites and other paved areas.
This training comes on the heels of RedVector's OSHA 30-hour Construction Course release, which will help workers and employers recognize, avoid, abate and prevent health and safety hazards at jobsites.
About the National Ready Mixed Concrete Association
Founded in 1930, the National Ready Mixed Concrete Association (NRMCA) is the leading industry advocate for ready mixed concrete. NRMCA serves the entire ready mixed concrete industry through leadership, promotion, education and partnering to ensure ready mixed concrete is the building material of choice.
About RedVector
RedVector sets the standard for excellence in online continuing education and training for the architecture, engineering, construction (AEC), industrial and facility management industries and holds nearly 100 state and national accreditations. RedVector offers individual courses as well as large-scale corporate training solutions featuring customizable and easily accessible online universities with a full range of tracking and reporting features. With an online library exceeding 2,250 courses authored by more than 100 subject matter experts, RedVector serves professionals and organizations in all 50 states. The recipient of numerous community honors and industry awards, RedVector was founded in 1999 and is headquartered in Tampa, Florida. For more information, call 1-866-546-1212 or visit http://www.RedVector.com.