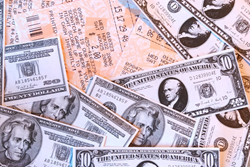 Arlington, VA (PRWEB) November 11, 2015
Research in social psychology tells us that there is a large discrepancy between what people think will make them happy versus what they report as actually making them happy.
While the average person would probably suggest that making more money or winning the lottery would make them happier, research doesn't support them. Several studies have concluded that people tend to have a fixed level of happiness. People will become temporarily happier, for example if they win the lottery, but will soon return to their previous levels of happiness. In fact, people that receive a raise at work, after a short while, will simply want another one.
In contrast, the things that do tend to make people happier, and for longer periods of time, are innate factors. This includes things like high self-esteem, strong social skills, healthy relationships, free time, volunteering, and humor.
According to the social psychologist Dr. Dan Gilbert, 20 years of research into happiness has uncovered that the single most important determinant of happiness is an individual's personal relationships. Our brains have evolved to be social, which is why it's virtually impossible to be happy and friendless at the same time.
And this is where hearing aids factor into the equation.
Most healthy relationships have one thing in common: strong communication. But communication skills require strong listening skills, which are compromised in those with hearing loss. That's why the top reason why people schedule a hearing test is because of communication problems that impact their relationships with friends, family members, and co-workers.
Hearing aids, by enhancing hearing and listening skills, thereby enhance communication skills, confidence, social skills, and relationships—all the things that make people happiest. Which is why it's not an exaggeration to make the claim that hearing aids will likely make someone with hearing loss happier than winning the lottery.
And research tends to support this view. Several studies have demonstrated that hearing aid users are satisfied with their hearing aid performance, notice a positive change in their overall mood, and achieve enhanced relationships and social skills.
The full article by Sonus Arlington Hearing Center can be accessed here: Why Hearing Aids Will Make You Happier Than Winning the Lottery.
About Sonus Arlington Hearing Center
Sonus Arlington Hearing Center is a full-service audiology practice located at 2500 Wilson Blvd, Suite 105 in Arlington, VA. The practice offers comprehensive services including hearing tests, hearing aid evaluations, custom hearing aid fittings, hearing aid cleanings, rehabilitative counseling, preventive care advice, and service and repair for most hearing aid models.
Contact:
Dr. Sandra Romano
Sonus Arlington Hearing Center
http://www.sonusarlington.com
703-997-7167