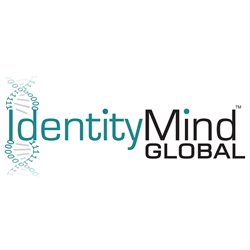 Jim's extensive experience in digital payments, and direct background in founding and growing Merchant e-Solutions and Bank of America Merchant Services have already made him a tremendous asset to our company
Palo Alto, CA. (PRWEB) November 10, 2015
IdentityMind Global, the pioneer in digital identities for anti-money laundering and risk management, announced today the appointment of Jim Aviles to its Board of Directors, effective immediately.
Jim Aviles brings over 28 years of experience in the electronic payments industry. As Senior Vice President, he led product, marketing, and technology at Bank of America's merchant services division until 1996, when he lead the team through an IPO spinout of the business as BA Merchant Services, Inc. He continued to lead product, marketing, and technology at Bank of America Merchant Services (BAMS) until 1999, when he left the company to co-found Merchant e-Solutions, Inc. (MES). As Board member and COO of MES, Mr. Aviles grew the company into a leader in the payments space until 2012, when the company was acquired by Cielo S.A. for $670 Million.
"Jim's extensive experience in digital payments, and direct background in founding and growing Merchant e-Solutions and Bank of America Merchant Services have already made him a tremendous asset to our company," said Garrett Gafke, IdentityMind's CEO and President. "His first-hand experience working with both merchants and financial institutions will be invaluable as we continue to build out our platform as the essential framework for managing risk from individual transactions, to entire merchant portfolios."
Mr. Aviles co-manages a boutique investment and consulting company, Avigo Ltd., and is an active board member and investor in technology companies in the U.S. and Brazil.
"IdentityMind is simplifying the relationship between merchants and financial institutions," said Mr. Aviles. "At MES, we worked with both sides- the merchants, and financial institutions. The IdentityMind™ platform provides merchants and payment providers with a real-time database for verifying users online, and on mobile. At the same time, they're providing institutions with the ability to easily analyze that activity to simplify operations, compliance, and better manage risk across the merchant portfolio. This is how payments and risk management should work."
IdentityMind Global currently services a diverse list of top 50 Banks around the globe, world leading Money Service Businesses (MSB), and a variety of emerging financial technology providers, including international money transmitters, virtual currencies, Crowdfunding, and online lending platforms. All these organizations can be seriously impacted if used by nefarious actors. The advancement of IdentityMind's technology and focus on providing Anti Money Laundering (AML) solutions is fundamental to enabling safe and cost-effective operations.
About IdentityMind Global
IdentityMind Global provides identity-based risk management and regulatory compliance solutions for the financial and digital commerce ecosystem. Our fraud prevention and risk management platform provides financial institutions and online merchants with real-time capabilities to address the operational challenges of conducting online financial and payment transactions.
The IdentityMind™ platform delivers integrated Fraud Prevention, Anti-Money Laundering (AML), Know Your Customer (KYC), Merchant Underwriting and Transaction Monitoring. IdentityMind's patent-pending technology Electronic DNA (eDNA™) recognizes identities based on electronic attributes, and how these attributes are validated and correlated against each other. The platform shares eDNA™ across the IdentityMind network in live time, so the entire client network benefits while keeping identities and transactions private to each client.
IdentityMind Global services clients worldwide including Banks, Money Service Businesses, Payment Service Providers, Virtual Currency Exchanges, Online Lenders, Trading Platforms, and Online Merchants. For more information, visit us at http://www.identitymindglobal.com, or follow us on twitter: @identitymind
© 2015 IdentityMind Global. All rights reserved. IdentityMind, IdentityMind Platform, IdentityMind eDNA, IDMPay and the IdentityMind logo are trademarks or registered trademarks of IdentityMind Global, Inc. in the United States and other countries. All other brand, service or product names are trademarks or registered trademarks of their respective companies or owners.
IdentityMind Global™ is privately held. For more information please refer to http://www.identitymindglobal.com, or reach us at info(at)identitymind(dot)com.