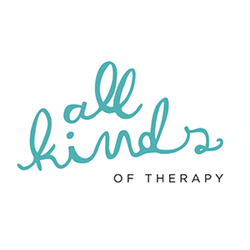 All Kinds of News is the most comprehensive place for industry professionals to find up-to-date information.
Salt Lake City, UT (PRWEB) November 12, 2015
Any professional, interventionist, program, or teen transport, parent coach can place their announcement in All Kinds of News. Program partners on the website receive 12 free publications per year, as part of their subscription to the website. Program partners' announcements will automatically upload to their listing page on the website as well. This feature will allow all visitors to a partner's page to get the most up to date information about the program. If a news announcement comes from a non-partner program, it will post in the newsletter section of the website and be emailed to subscribers of the newsletter.
"Since launching the website in February 2015, it was always the intention to have a newsletter," said Jenney Wilder, founder of the website. "It is exciting to have a dynamic email newsletter and designated section on the site where users can read about personnel changes, program launches, and updates to facilities or programming," said Wilder. The new feature is for families and professionals to receive updates on the ever-changing constellation of treatment facilities for troubled teens and young adults. All Kinds of News is the most comprehensive place for industry professionals to find up-to-date information.
Announcements from any professional or program that treats troubled teens to young adults in residential treatment,wilderness therapy, sober or parent coach are welcome to All Kinds of News. If you have any questions, please contact Jenney Wilder at jw(at)allkindsoftherapy(dot)com.
About All Kinds of Therapy
All Kinds of Therapy is located in downtown Salt Lake City, UT. It is surrounded by cutting edge private pay behavioral health and substance abuse treatment programs for troubled teens and young adults. The website provides the only independent comprehensive online directory available with the ability to search and compare the vast options available to families in search of residential treatment options like Wilderness Therapy programs, psychiatric assessment treatment facilities, and Therapeutic Experts (interventionists, placement consultants, or transport companies) or parent support models in or out of the home. All Kinds of Therapy will donate 1% of its net income to nonprofits that they believe encompass all types of education, all types of learning, and all types of therapy.