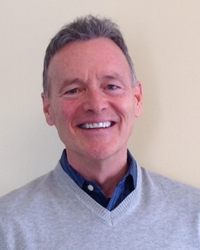 "Out of 28 million small businesses, a scant 5 million are reporting employees. Do you really believe that there are over 20 million businesses that don't have workers besides the owners?"
Canton, OH (PRWEB) November 11, 2015
The IRS and DOL are cracking down on employers who are misclassifying workers, warns Mike Kappel in a recent interview with Fit Small Business.
Kappel, founder and CEO of Patriot Software, Inc., reminds business owners that they do not want to cut payroll costs by reporting worker income on 1099s when the workers should be classified as employees and receive W-2s.
Misclassifying workers
Some employers try to avoid the costs of payroll taxes, benefits, etc., by misclassifying employees as contractors. Income for employees is reported on Form W-2; income for contractors is reported on Form 1099-MISC.
When employers don't accurately report income on W-2s and fail to file payroll taxes, it means less money for the government. It also violates labor laws intended to protect workers.
Kappel says, "Out of 28 million small businesses, a scant 5 million are reporting employees. Do you really believe that there are over 20 million businesses that don't have workers besides the owners?"
This disparity has prompted the government to release new clarifications. There is now closer scrutiny of businesses that submit fewer W-2s than would be expected.
The penalties for misrepresenting workers are steep, and a small business may not survive the punishment. Kappel advises employers to follow the IRS guidelines for distinguishing between employees and contractors.
The Department of Labor investigations yielded over $79 million in unpaid wages in 2014 alone. With the new interpretation, the DOL inquiries into misclassification will continue.
Payroll increase
The Bureau of Labor Statistics (BLS) says compensation and benefits are each up about 2 percent. However, the out-of-pocket increase is closer to 30 percent when an employer pays a worker as an employee instead of independent contractor -- due to the cost of payroll taxes and benefits.
The new interpretation has less wiggle room, and employers will have to start issuing W-2s for these workers, warns Kappel.
The IRS's technology enables them to detect signs of non-compliance. "I encourage small business owners to carefully classify workers, even though it could significantly increase payroll expenses," Kappel says.
Payroll questions
The interview went on to discuss Patriot Software's success and to question the popularity of direct deposit.
The American Payroll Association's 2015 survey found about 94 percent of workers were paid via direct deposit. "Small business owners are still using favoring paper checks," Kappel says, "but there is a trend toward direct deposit.
"We are working on the option of providing paycards as well," he added.
Choosing Patriot Software
FitSmallBusiness.com sought Kappel's perspective as the CEO of Patriot Software, an online payroll provider. Patriot Software provides basic and full-service payroll for small businesses, as well as accounting software.