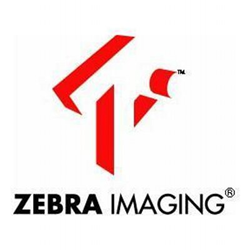 We want to push the realms of possibility for 3D holographic light-field displays.
AUSTIN, Texas (PRWEB) November 10, 2015
Zebra Imaging, a global leader in 3D holographic visualization technology, announced today the acquisition of local Austin R&D firm, Rattan Software. Effective immediately, the acquisition will accelerate Zebra Imaging's ability to leverage advanced 3D light-field technology in upcoming holographic display products.
"With Rattan's expertise, Zebra will be able to bring more depth, quality and focal clarity to our 3D Dynamic Light-Field display product lines," said Chuck Scullion, Zebra President and CEO. "The display industry is naturally moving towards glass-free technologies, this acquisition helps position Zebra right in the middle of all that action. We are very happy they are coming on board."
Since 2012, Rattan has advised clients on how to incorporate light-field technology into their virtual reality, semiconductor, and military applications. With past clients such as virtual reality gaming firm, Virtuix Omni, Samsung, and the Air Force Research Laboratory, Rattan has been able to demonstrate proven results in regards to novel view generation, synthetic aperture focusing, and disparity computation.
"We want to push the realms of possibility for 3D holographic light-field displays," says Amy Lessner, President of Rattan Software, "By joining the Zebra team, we can accelerate those objectives with a company that not only developed the world-leading Zebra Motion Display (ZMD) system, but has 50 patents issued or pending on holography and dynamic LFD's. The applications are endless. Zebra is the only company in the world to have achieved true 3D 360-degree dynamic displays, with four installed prototypes in research labs today. We are very excited about the detailed Gen2 design, which has already received government funding, and we look forward to accelerating this system to market."
Rattan will continue to operate as its own brand underneath the Zebra umbrella.
About Zebra Imaging
Since 1996, Zebra Imaging, Inc. has developed 3D holographic displays for AEC professionals, marketing agencies, government operations, and retail applications. By creating visual experiences that "wow" viewers, the company helps businesses sell their ideas in the most immersive way possible, with designs that leave nothing to the imagination. Capable of showing precise details at the highest levels of accuracy, Zebra's holographic prints redefine what it means to see the future. For more information, please visit: http://www.zebraimaging.com.
About Rattan Software
Rattan Software is an Austin-based consulting group specializing in platform agnostic 3D and light-field rendering; machine control and simulation; and image processing, and 3D video game development. For more information, please visit: http://www.rattansoftware.com/.