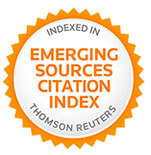 (PRWEB) November 11, 2015
Due to be launched in November 2015 the Emerging Sources Citation Index (ESCI) will include:

Blood And Lymphatic Cancer: Targets And Therapy;
Breast Cancer: Targets And Therapy;
Clinical Ophthalmology;
Core Evidence;
Infection And Drug Resistance
The journals selected to ESCI are identified by Thomson Reuters as important to key opinion leaders, funders, and evaluators worldwide. They will extend the existing Web of Science to include high-quality, peer-reviewed publications of regional importance and in emerging scientific fields.
Dove Medical Press Ltd is a privately held company specializing in the publication of Open Access peer-reviewed journals across the broad spectrum of science, technology and especially medicine.