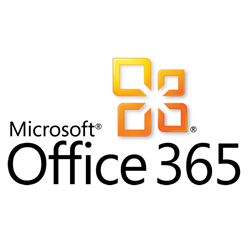 Many companies choose to use cloud services because they want to buy less equipment and software, but those services actually cost more over time.
Hoboken, New Jersey (PRWEB) November 10, 2015
A NYC area IT consultant and MSP, contends that some cloud-based applications can be more expensive than on-premises solutions for small and mid-size businesses and urges business leaders to make an informed decision when considering cloud services.
In a new article on the eMazzanti Technologies website, the company presents the potential disadvantages of cloud shared services, including often overlooked costs, as well as discussing services that work best on the cloud.
"Using software as a service (SaaS) on the cloud is like riding the bus. Millions of customers subscribe to shared services like today's popular cloud-based CRM and accounting programs," the article begins.
Below are a few excerpts from the article "Is Your Business Actually Saving Money on Cloud Services?"
"There are times when using a cloud service is the better option over an on-premises solution, but the appellation, caveat emptor, buyer beware, applies. Cloud services don't necessarily save money. Business leaders should consult with experienced IT/cloud consultants to be sure that they find the right solution for their company."
"There is a lot of hype, and many business leaders believe, that the cloud saves money. Based on the experience of hundreds of SMBs, that may not be true. Many companies choose to use cloud services because they want to buy less equipment and software, but those services actually cost more over time."
"Based on our experience with hundreds of SMBs, it takes about two years to break even on equipment and services when going in-house vs. on the cloud. After two years, companies not on the cloud can use the money saved to pay for upgrades or other expenses. The extra expense for cloud users is just adding to the cloud provider's profit."
"Microsoft Office 365 is a cloud service that works very well. The flexibility that Office 365 adds to a business and its remote access from multiple devices improve productivity enough to more than cover the cost. It's reliable, workers already know how to use it, and it's very well integrated.Office 365 migration services are readily available."
"For business owners that like to take the bus, working on the cloud could be a better fit. But they should make an informed decision and not just assume that the cloud will save them money," the article concludes.
Related resource information:
IT consultancy provides affordable cloud-based disaster protection to SMB customers
3 Ways for SMBs to Profit from Windows 10
About eMazzanti Technologies
eMazzanti's team of trained, certified IT experts rapidly deliver cloud and mobile solutions, multi-site implementations, 24×7 outsourced network management, remote monitoring and support to increase productivity, data security and revenue growth for clients ranging from professional services firms to high-end global retailers.
eMazzanti has made the Inc. 5000 list six years running, is a 2015, 2013 and 2012 Microsoft Partner of the Year, and a 5X WatchGuard Partner of the Year. Contact: Carl Mazzanti 844-360-4400 or emazzanti.net Twitter: @emazzanti Facebook: Facebook.com/emazzantitechnologies.