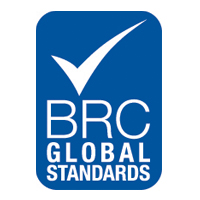 I believe there are huge opportunities to further grow our existing schemes and products as well as creating new value-added products in the future
London, UK (PRWEB) November 12, 2015
The BRC has recognized a significant opportunity to grow revenues through dedicated and focused sales channels, and recently appointed Dr John Tomlinson as the new Sales and Marketing Director to deliver the strategic vision and drive for UK and international sales.
John has sales and account management remit across BRC Global Standards and the BRC Trade Association. In addition to the appointment of John, BRC Global Standards will shortly be appointing a Business Development Manager for Partner Channels to support the network of certification bodies by providing them with the tools and training required to effectively sell the BRC Global Standards portfolio. Furthermore, we will realign our marketing services to give the necessary focus and support required from our partner network, and to drive our customers across our portfolio, from the information products and training, to consultancy and certification services.
Previously John was Director of Sales for BSI Standards, part of the British Standards Institution Group, and was responsible for selling and developing BSI's global publishing business through an international network of direct and indirect sales channels. He has extensive commercial experience in the professional services sector, including managing membership businesses, and prior to working for BSI held commercial roles with Eurofins, Leatherhead Food Research and Whitbread. Over that period he has worked with retailers, manufacturers, certification bodies and regulators at an account management and business development level.
John commented, "It is a very exciting time for both the BRC Trade Association and BRC Global Standards and I am delighted to be given the opportunity to help develop and grow these businesses. The organization is a market leading brand, but I believe there are huge opportunities to further grow our existing schemes and products as well as creating new value-added products in the future".
If you want to contact John to discuss how we best support your business and generate growth for you and the BRC, then please contact John via email at: john.tomlinson(at)brc(dot)org(dot)uk.
Notes to Editors:
About the British Retail Consortium (BRC)
The British Retail Consortium (BRC) is the UK's leading retail trade association. It represents the full range of retailers, large and small, multiples and independents, food and non-food, online and store based.
Media Contact:
John Munro +44 (0)20 7854 8924 / +44 (0)7921 605544
About BRC Global Standards
BRC Global Standards are the world's biggest provider of safety and quality standards programmes for food manufacture, packaging, storage, and distribution. BRC Global Standards are generated with the help of technical specialists, retailers, manufacturers and certification bodies from around the world, so everything is based on practicality, rigour and clarity.
For more information please visit http://www.brcglobalstandards.com
Media Contact:
+44 (0)20 7854 8980
####