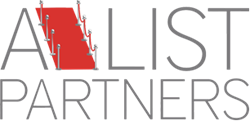 Austin, TX (PRWEB) November 10, 2015
The ALPM REI Fund is registered with the Securities and Exchange Commission (SEC) and is managed under the SEC's Regulation D Rule 506 as well as under the supervision of the various Secretaries of State of the states where investors reside. According to a company spokesperson, "Our REI Fund allows investors to gain the benefits of a diverse portfolio of real estate-related assets."
The REI Fund is structured as an income fund and allows investor to earn up to 8% Preferred Rate while maintaining the ability to participate in the profits from asset sales. The potential annualized return on investment (ROI) currently approaches 12 to 15%.
According to the company, the REI Fund is especially beneficial to those who want to higher annualized returns through their self-directed retirement accounts because the semi-annual distributions can be reinvested, thus allowing fund owners to more quickly accumulate capital. The real estate investment fund also allows investors to participate in many properties rather than having their entire investment portfolio tied to a single property.
The REI Fund includes many different assets in its portfolio, including Deeds of Trust, Income Producing Properties, Rehab and Flip Properties, New Construction Properties, Real Estate under Development, Fractionalized Mortgage Participation, Fund to Fund Lending Participation, Fund to Fund Investing, and Property Tax and HOA Liens.
Investors who choose funds like the REI Fund are attracted to the many benefits a fund like this can offer. Diversification of investment risk is typically the benefits most often talked about, but other benefits include the fact that 100% of the portfolio is owned by investors, there are semi-annual dividends that can be reinvested, and all assets are secured by real estate liens, deeds of trust and title to real estate.
More information is available at http://alistpartners.com or by calling David Owen at 512.687.6263. Mr. Owen can also be reached via email.
About A List Partners Management, LLC
ALPM is a team of real estate professionals knowledgeable about and experienced in providing high-yield alternatives through managed funds for investors who want more for their money than the low interest rates being offered by banks. Additionally, ALPM offers high yield opportunities for Non-US Citizens who are seeking investment options in the USA.
###