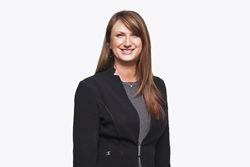 A month into its implementation, TRID continues to challenge lenders, even though they've completed much of the required preparation," said Richard Izen, Arch MI's executive vice president of Sales and Marketing.
San Francisco, CA (PRWEB) November 10, 2015
Morf Media Inc., today announced they are joining Arch Mortgage Insurance Company ("Arch MI"), the law firm of Offit Kurman and Strategic Compliance Partners (SCP) to host a live training webinar on the TILA-RESPA Integrated Disclosure (TRID) rule. The webinar will take place November 12th, 2015.
"A month into its implementation, TRID continues to challenge lenders, even though they've completed much of the required preparation," said Richard Izen, Arch MI's executive vice president of Sales and Marketing. "They're finding out which aspects of the rule are the most difficult to manage. Arch MI and our TRID training partners have created this special TRID session to address current concerns and provide clarity."
Register here for the webinar.
Titled "30 Days After TRID: What Do We Know Now?", the complimentary webinar will be led by industry experts Daniella Casseres, Esq., of Offit Kurman and Ginger Bell, SVP for e-learning at Morf Media, Inc. They will focus on the questions and issues about TRID that have emerged since October. "Now that we have had some time to work with the rule, we have a better understanding of how best to complete the forms and meet the timing requirements," said Bell. "We'll discuss the services a consumer can and cannot shop, tolerances and good faith, fee restrictions, and the timing and issuance of the Closing Disclosure."
In a recent survey conducted by National Mortgage News and Source Media, many of the more than 300 respondents at mortgage origination and servicing firms pointed to the new TRID Closing Disclosure form and the New Loan Estimate form as the most difficult challenges. "It's time to move past the hurdles and help lenders reach their goals for optimal customer service, business operations and growth in 2016," added Bell.
For companies interested in providing additional TRID training to their staff and partners, SCP, a leader in mortgage compliance consulting, has created content exclusively for Morf Media Inc. to use in its comprehensive online TRID training program.
ABOUT MORF MEDIA, INC.
Morf Media, Inc. is the developer of Morf Learning™ and soon-to-be released Morf Playbook™, the game-changing training delivery platform, made easy, fast and fun. For the first time companies can provide one to one customized online training to their mobile workforce, partners and customers on a smart phone or tablet. Founded in 2013 by a seasoned management team, the company is based in San Francisco. For more information, please visit http://www.morfmedia.com or contact Heidi Deishl, (571) 201-0579.
ABOUT ARCH MORTGAGE INSURANCE COMPANY
Arch Capital Group Ltd.'s U.S. mortgage insurance operation, Arch MI, is a leading provider of private insurance covering mortgage credit risk. Headquartered in Walnut Creek, CA, Arch MI's mission is to protect lenders against credit risk, while extending the possibility of responsible homeownership to qualified borrowers. Arch MI's flagship mortgage insurer, Arch Mortgage Insurance Company, is licensed to write mortgage insurance in all 50 states, the District of Columbia, and Puerto Rico. For more information, please visit archmi.com.
ABOUT OFFIT KURMAN
Offit Kurman is one of the fastest-growing, full-service law firms in the Mid-Atlantic region. With over 100 attorneys in seven offices serving Washington DC, Baltimore, Philadelphia, Wilmington and Northern Virginia, the firm is well positioned to meet the legal needs of dynamic businesses and the people who own and operate them. At Offit Kurman, we are our clients' most trusted legal advisors, the professionals who help them to maximize and protect their business value and individual wealth. In every interaction, we consistently maintain our clients' trust and confidence by remaining focused on their objectives to help them achieve their goals.
ABOUT STRATEGIC COMPLIANCE PARTNERS (SCP) – A Leader in Mortgage Compliance Consulting
Strategic Compliance Partners provides a total compliance solution for lenders of all sizes. SCP's consultants and attorneys are experts in the field of mortgage compliance, and offer full-service outsourced, compliance management, all at a highly affordable and efficient price.
SCP's TRID training curriculum, created exclusively for the Morf training platform, is updated in real-time for students to stay current and up-to-date with all TRID regulations in order to meet CFPB compliance requirements.
Contact:
Heidi Wieland, vice president Marketing of Morf Media, Inc. USA
805-722-7413
Heidi(at)morfmedia(dot)com