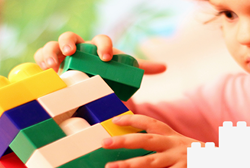 Coventry (PRWEB UK) 11 November 2015
The reason behind the importance of customer experience is simple; brands want customers to stay with them for longer, to spend more and to recruit new customers. And, although most brands understand and believe in the importance of customer experience, it doesn't mean it's an easy thing to get right.
Customer engagement specialists, Rant & Rave hosted the CX Day 2015 celebrations at LEGOLAND® Windsor. The thought leadership event brought together over 200 customer experience leaders to share fresh ideas, best practices and the latest innovations around customer experience. Rant & Rave's new eBook: How to Build a Great Customer Experience is inspired by this event.
With industry leaders including Ian Golding exploring the influence of storytelling when it comes to customers experience, and Professor Moira Clark exploring the world of technology and consumer behaviour, this eBook explores tips, tricks and tactics that can help brands to deliver a great customer experience.
The piece also explores:

How to gamify the employee experience
How to understand what's going on in the customers minds
How to strip back the data and focus on solving customers' problems
How to use API's to link the customer experience together
For access to the full eBook, How to Build a Great Customer Experience, visit: http://ravingcontent.rantandrave.com/how-to-build-a-great-customer-experience
About Rant & Rave
Rant & Rave (formerly known as Rapide) was launched in 2000 by Nigel Shanahan and is one of the UK's leading Customer Engagement specialists, counting half of the FTSE as clients.
Its multi-channel solutions let brands proactively communicate with and gather fast feedback from their customers to manage and measure their experience. By providing solutions which are customer, not brand, centric Rant & Rave helps its clients to transform Ranters into Ravers and turn happy customers into lifelong advocates.
To find out more about Rant & Rave visit http://www.rantandrave.com.