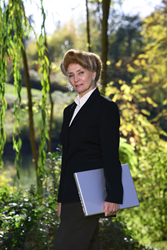 Grants Pass, OR (PRWEB) November 10, 2015
Fall, with its changing weather and increased time indoors, is chapped lip season.* While not life threatening, chapped lips can be unattractive, uncomfortable and difficult to ignore. For decades, the common treatment for chapped lips has been paraffin based lip balm, which soothes the discomfort and promotes healing. According to water and health researcher Sharon Kleyne, the effectiveness if lip balm is diminished by the fact that most people apply the product incorrectly,
Kleyne will discuss the changing seasons, chapped lips and the correct application of lip balm on her show of Nov. 16, 2015. For the live show or a podcast, go to http://www.SharonKleyneHour.com.
The globally syndicated, education oriented Sharon Kleyne Hour® Power of Water® radio show is heard weekly on VoiceAmerica (Health and Wellness, and Variety Channels) and Apple iTunes. The show is sponsored by Bio-Logic Aqua® Research – Water Life Science®, founded by Kleyne and specializing in fresh water, the atmosphere, body surface evaporation and dehydration. The Research Center's signature product for dry eye is Nature's Tears® EyeMist®.
Chapped lips, or cheilitis, according to Kleyne, are the result of excessive evaporation of water from the skin of the lips. This may be accompanied by inflammation, peeling and cracking. Chapped lips are most likely to occur in fall or winter when the cooler air is not able to hold as much natural water vapor. Forced air heating and cooling in an automobile, blowing directly at the face, says Kleyne, also causes frequent chapping. Other high risk conditions include exposure to wind, solar radiation, blowing dust, and airline cabins where the relative humidity may only be 3 to 5 percent.
Because the skin of the lips are thinner than body skin, and contain no sweat glands, hair follicles or moisture sealing oils, Kleyne explains, lip skin is much more likely to become dehydrated and will dehydrate much more quickly than body skin.
There are numerous remedies and products for chapped lips, according to Kleyne, nearly all of which contain an oil or wax based moisture sealer, plus an additive such as menthol to soothe and cool. Some may contain an anti-inflammatory or anti-bacterial medication.
Lip balm or petroleum jelly, says Kleyne, can be extremely helpful but only if applied correctly. Above all, remember that lip balm is a moisture sealer only. Its purpose is to helps lip skin retain its moisture content. Lip balm contains no water and does not add water content to dry skin. For maximum benefit, says Kleyne, the lip skin's natural water content must be replenished before applying lip balm. That way, the moisture sealing lip balm has something to seal in. Following this recommendation will greatly increase lip balm's the effectiveness.
To rehydrate lips and increase their water content, according to Kleyne, first make sure your body is well hydrated by drinking at least eight full glasses of water per day in addition to all other fluids. Drink at least four of the glasses as full glasses rather than supping, with two full glasses upon rising. Avoid fluids containing sugar carbonation, caffeine or alcohol, which are dehydrating.
A personal hand-held skin or eye humidifying device that emits a 100 percent fresh water mist should be applied before the lip balm application. For maximum absorption into skin, the ideal water would have a slightly acidic 5.5 to 6.5 pH (the same as human skin). Most tap water, Kleyne notes, is alkaline, not skin-compatible and will not beneficially absorb. The product Nature's Mist® Face of the Water® (or Nature's Tears® EyeMist®) from Kleyne's Bio-Logic Aqua® Research Water Life Science®, are ideal for providing supplemental, pH balanced water to dry, chapped lips and skin.
A basic strategy to prevent chapped lips and keep lip skin healthy, says Kleyne, includes drinking eight glasses of water a day, avoiding prolonged lip-drying situations such as exposure to dry wind or solar radiation, or riding in a car with the fan blowing in your face. If these situations can't be avoided, prevent chapped lips by applying an all-water moisturizer followed by a moisture sealer such as lip balm, petroleum jelly or lipstick. Gentle exfoliation of dead skin will improve the appearance of chapped lips.
©2015 Bio-Logic Aqua® Research Water Life Science®. All rights reserved.
*Source: Kirkof, K, "Get your skin ready for change of seasons," postbulletin.com, Oct. 13, 2015
http://www.postbulletin.com/life/lifestyles/get-your-skin-ready-for-the-change-of-seasons/article_43ffba67-769f-5ece-8ca2-8a775b4d9659.html