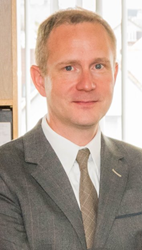 Our internal processes were often hard to find so we began the search into a BPM system to help us manage and document them more efficiently
Brussels, Belgium and Washington, DC (PRWEB UK) 12 November 2015
If successful, Bizagi will lead the way for continuous business improvement at Enhesa by using Bizagi to tackle this initial quote creation procedure. So far, Enhesa's Sales Team has praised the ease-of-use and online support provided by Bizagi Modeler.
The new process will replace a series of Excel spreadsheets and remove the reliance on email. Quotations will pass seamlessly through the business, capturing relevant data, authorizations and documents.
"Our internal processes were often hard to find so we began the search into a BPM system to help us manage and document them more efficiently," said Contracts Manager, William Bell. "The quotation process seemed like the best opportunity to test Bizagi's capabilities as the internally developed system was difficult to use and disliked by users."
After Enhesa took advantage of the complimentary Bizagi Modeler download – which is available on Bizagi.com – they went on to design their process models and subscribed to the Bizagi online support package to overcome any future challenges.
Bizagi CEO, Gustavo Gomez, shared, "We're pleased to have Enhesa on board. This is a classic example of how to solve a business issue quickly. I look forward to hearing more about Enhesa's future process performance efforts using Bizagi Suite."
About Enhesa - ENHESA is the market leader in global environmental, health and safety compliance assurance providing support to businesses worldwide. We leverage our unique knowledgebase utilizing our in-house team of over 75 dedicated EHS regulatory analysts from more than 40 different countries to provide insights and analysis regarding EHS regulatory developments from around the world. Enhesa provides this key regulatory intelligence for over 200 jurisdictions around the world in both an easy to understand and utilize manner.
Contact: Amber Johnson, info(at)enhesa(dot)com, +1 202.552.1090
About Bizagi
Bizagi (which stands for business agility) is a privately owned company run by software entrepreneurs who are experts in Business Process Management (BPM). Today, 500 global customers have selected Bizagi to model and automate their business processes which results in improved operational efficiencies, shorter time to market and business agility.
Our customers gain significant competitive advantage through Bizagi's freemium model, which allows enterprises to try and test complete processes without financial commitment. Underpinned by agile methodology, customers can expect their first process to be delivered in 7 weeks: a risk-free approach that explains Bizagi's 100% project success rate.
With global headquarters in the UK, offices in Europe, USA and Latin America, Bizagi is supported by a strong implementation partner network worldwide. For more information, please visit http://www.bizagi.com