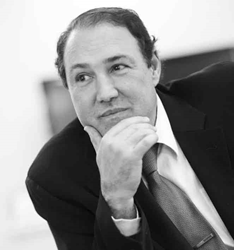 If you want to look good for Art Basel weekend, you have to start now.
Miami, FL (PRWEB) November 10, 2015
Acclaimed cosmetic dermatologist, Dr. Mariano Busso, has advice for artists, exhibitors, and business professionals attending Art Basel Miami Beach 2015.
"If you want to look good for Art Basel weekend, you have to start now," says Dr. Busso.
Last year, Art Basel flooded the Miami landscape with an estimated $3 billion in paintings, films, sculptures, and installations by the world's foremost artists, designers, and collectors, according to estimates published by Bloomberg Business.
And while the annual art fair officially spans just 6 days in early December, the business of Basel never truly stops. Artists, local gallery owners, and business professionals must create, plan, and negotiate throughout the year in order to maximize exposure and sales during the fair's endorphin-fueled whirlwind of events and private parties.
Acclaimed by the American Academy of Dermatology as a leader in the clinical research and development of dermal filler, Dr. Busso is among the most qualified medical professionals in Miami available to help attendees look and feel their best for Art Basel.
"Injectables like Botox™, dermal fillers, skin tightening procedures, and other nonsurgical body enhancements quickly produce fabulous results," explains Dr. Busso. "However, it is important to plan for any minor bruising or swelling that may occur post-procedure. If a cosmetic touch-up is desired before Art Basel, it has to be done now to ensure desired results are achieved by December 3rd."
Schedule with Dermal Filler Expert, Dr. Mariano Busso
Located in Coconut Grove, Dr. Busso specializes in a variety of minimally invasive and nonsurgical aesthetic enhancement procedures designed to smooth, lift, and tighten in all the right places. Dr. Busso is a clinical trainer for Restylane® and Botox®, and he has trained physicians from around the world in fillers and Botox® techniques. In addition to a private practice in Coconut Grove, Florida, Dr. Busso serves as Senior Attending of Dermatology at Mercy Hospital in Miami.
To learn more about aesthetic dermatology and schedule an appointment with Dr. Mariano Busso, readers are invited to visit http://www.drbusso.com or call 305-857-0144.