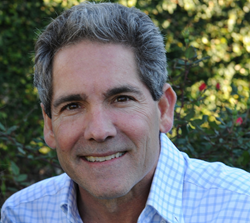 Consumers need a solution that becomes the go-to model for those who don't want to get bogged down in purchase return delays and overloaded customer service departments.
Tampa Bay, FL (PRWEB) November 10, 2015
According to Gary Cardone, CEO of dispute mitigation company eConsumerServices, while online shopping continues to grow in leaps and bounds—currently topping $90 billion per quarter in the U.S.—the parallel rise in fraudulent returns will add complications and could significantly slow the merchandise return process this holiday season. (1)
Due to customer service issues in past holiday periods, retailers have more recently been lax with the procedures and rules for holiday returns; some merchants have been asking only for ID and not making a receipt mandatory, thereby inadvertently making it even easier to get away with fraudulent returns.
Monitoring fraud returns is already a complex operation. The National Retail Federation says that November and December sales (excluding autos, gas and restaurants) are expected to hit the $630.7 billion mark, and online sales are forecast to top $105 billion. (2) Considering an average sale to be under $100, that's an enormous number of individual sales, and this is further compounded by the fact that a 2014 UPS survey reveals online returns are as high as 62%. (3)
One of the emerging technologies developed to curb credit card fraud is the new EMV card (Europay, MasterCard and Visa). This new card is designed with a chip, as well as a PIN, to track sensitive information and detect patterns of fraud. However, it will likely be of little advantage for this holiday season. Although the adoption of this card in the U.S. took place earlier this month, a recent ACI Worldwide survey found that six out of 10 consumers have either not yet received the card, or are unaware of its purpose and use. (4) But even as the EMV card takes hold, it does nothing for online card-not-present (CNP) sales and, in fact, may drive more thieves to the burgeoning online markets.
"Retailers have had to walk a tight line between protecting their revenue from fraud and encouraging sales by providing fast and friendly customer service," said Cardone, "but due to the rise in return fraud, the traditional hassle-free returns policies are giving way to heavier scrutiny, stiffer policies, slower lines and overloaded customer service departments." Last year, the industry lost $3.8 billion over the holidays and $10.9 billion over the year. (5)
The previous lack of good policies and practices on the part of retailers has inadvertently encouraged a sharp rise in fraud, causing the pendulum to now swing the other way to a slower and more complex return process.
As retailers struggle to stem the tide of illicit returns, legitimate online customers need an easier and more stress-free way of returning items—including during the massive holiday volume already underway this year.
"Consumers need a solution that becomes the go-to model for those who don't want to get bogged down in purchase return delays and overloaded customer service departments," said Cardone.
Cardone urges consumers to seek the assistance of a third-party mediator with a system in place to deal with issuing banks and the ability to minimize and mitigate the amount of loss associated with eCommerce, thereby simplifying the return process. Additionally, Cardone encourages consumers to remain vigilant in guarding their credit card information, in order to lessen their chances of needing to initiate a chargeback in the first place.
To learn more about eConsumerServices and its transaction mediation services, or to submit a claim for any purchase made online or over the phone, visit http://www.econsumerservices.com.
About Global Risk Technologies and eConsumerServices:
Global Risk Technologies is most known for its role in payment processing solutions that cater to each side of the value chain: Chargebacks911.com and eConsumerServices.com. The firm is headquartered in Tampa Bay, Florida, with offices in Ireland and Atlanta. They have approximately 350 employees worldwide, and currently manage over 150MM in transactions each month, with clients located in the U.S. and Europe.
eConsumerServices focuses on the cardholder or consumer in order to encourage transactional resolution before it progresses to a chargeback. The company caters to the B2C (business-to-consumer) sector of Global's initiative, in working to realize greater standardization and increased efficiency within the payments industry. eConsumerServices is an online mediation service that works to effectively and efficiently resolve transaction issues between merchants, consumers and banks. For more information, visit http://www.eConsumerServices.com.
1. Census.gov. N.p., n.d. Web. census.gov/retail/mrts/www/data/pdf/‌ec_current.pdf.
2. National Retail Federation (n.d.): n. pag. Web. nrf.com/resources/holiday-headquarters#sthash.eF1hcbe9.rICoyLzn.dpuf.
3. Kell, John. "UPS Expects to Handle 4 Million Returns This Holiday Season." N.p., n.d. Web. fortune.com/2014/12/26/ups-4-million-returns/.
4. "60% of Consumers lack EMV Cards"; Pymnts; September 22, 2015. pymnts.com/‌news/‌2015/60-percent-of-consumers-lack-emv-cards/.
5. Wahba, Phil. "Holiday Returns Scammers to Cost Retailers Billions." N.p., n.d. Web. fortune.com/2014/12/19/return-fraud-retail/.