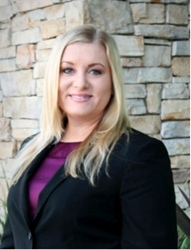 I am looking forward to meeting these successful business owners who have served our country. I will be honored to give back by sharing my marketing and PR knowledge to help them grow their businesses
Los Angeles, CA (PRWEB) November 10, 2015
In honor of Veteran's Day, Marketing Maven CEO and President,Lindsey Carnett, will be the guest speaker on November 10, 2015 at the Orange County Chapter Meeting in Newport Beach, CA for the Disabled Veteran Business Alliance (DVBA).
"We are looking forward to Lindsey's actionable marketing suggestions as our guest speaker at our November 10th Chapter meeting," said Burt Price, Orange County DVBA Chapter President. "As a small business owner, I know the importance of marketing and how our members can benefit from her advice."
Carnett will teach small business owners how to effectively market their products and services with public relations, e-commerce, social media and SEO strategies. She will speak to DVBA members about the steps they can take to maximize their marketing efforts and overcome hurdles such as limited budgets and time.
"I am looking forward to meeting these successful business owners who have served our country. I will be honored to give back by sharing my marketing and PR knowledge to help them grow their businesses," said Carnett, Marketing Maven CEO and President.
Featured in the Forbes Most Powerful Woman Business Leader issue, Carnett has taken her business expertise across America and enlightened marketing peers and those new to the industry about mobile marketing and positive online reputation. Having spoken at Electronic Retailing Association D2C and at the ERA Great Ideas Summit, and guest lectured at universities, Carnett has gained the reputation as an expert in the field of marketing and public relations.
The DVBA is a vibrant organization empowering, providing resources to, and working side-by-side with disabled veterans to support them in establishing and sustaining viable business enterprises. Its mission is to help all service-disabled veterans who want to achieve financial rehabilitation through entrepreneurship and to support legislative efforts promoting that goal.
To learn more about Marketing Maven's digital marketing and public relations strategies, please visit http://www.marketingmavenpr.com.
To learn more about Disabled Veteran Business Alliance, please visit http://www.dvba.org.
About Marketing Maven
With offices in Los Angeles and New York, Marketing Maven is a full service marketing and communications agency. With origins in direct response public relations, Marketing Maven has developed into a premier voice in brand strategy, social media, innovative media relations, event marketing, tradeshow support, Hispanic marketing and search engine optimization. Marketing Maven leads the industry in utilizing advanced metrics to measure their clients' marketing reach and providing competitive analysis unparalleled in the industry. For additional information about Marketing Maven, visit marketingmavenpr.com.