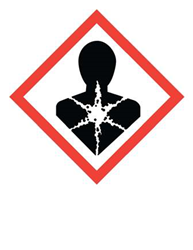 OSHA Compliance doesn't need to be complicated, or expensive.
Indianapolis, IN (PRWEB) November 12, 2015
The need for a chemical or product manufacturer to re-author their MSDS documentation to comply with the Hazcom 2012 GHS/SDS format presents a significant cost and level of effort. Although OSHA had been foreshadowing this for many years, many manufacturers missed the deadline. By June 1, 2015 they were supposed to have converted their MSDS's into the new GHS/SDS format. However, as of June 1, only about 35% of them had actually done so. Now, in the 4th quarter of 2015 it is estimated that number has increased to 50% - 65%. It is anticipated that it will be at least the first quarter of 2016 before that number begins to approach 100%.
Also, distributors who buy these products then re-sell them have until December 1, 2015 to stop sending out products with the old format and only ship them with the new SDS and label. If they comply at the same rate as the manufacturers, it may very well be 2nd quarter of 2016 before it is reasonable to expect that you will receive the updated format if requested/sent.
What does this mean to employers trying to comply with Hazcom 2012? First of all, it is the responsibility of the suppliers to send the revised SDS's downstream to the employer. The employer is not required to proactively search for updated SDS's. OSHA has said "OSHA would not issue citations for maintenance of MSDS's when SDS's have not been received." To view the full text of the OSHA letter of clarification, please click: OSHA letter. However, OSHA is also clear that employers must replace the old MSDS with the updated SDS when they receive it from their suppliers.
Because of the above, M3V Data management is advising clients to hold off on paying to update their (m)SDS collection until at least 2nd quarter, 2016.
So what deadlines DO employers face with Hazcom 2012? Other than the requirement for employers to revise their Hazard Communication plan to the new standard and retrain their employees by December of 2013, the deadlines so far only apply to chemical manufacturers - the original author of the (m)SDS, and the distributors who resell the chemicals. However, employers do face an upcoming OSHA deadline on June 1, 2106. If the employer uses secondary containers, they must be properly labeled in the new format by then.
OSHA compliance is serious business, but for the employer it doesn't need to be expensive or difficult.
For a more detailed explanation of the deadlines and compliance requirements, please click: Does the June 1 deadline apply to you?
For more information about the new format for SDS Labeling options, please click: http://www.SDSLabels.com
For more information about SDS Explorer software to affordably manage, distribute and update your (m)SDS collection, please click: SDS Explorer software.
If you're ready to discuss how to save your business time and money by using a web based (m)SDS management system, please contact M3V Data Management at 866-388-4815, or info(at)m3vsoftware(dot)com, or at http://www.M3Vsoftware.com.