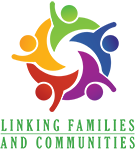 "We believe this event is an excellent way for families to bond and hopefully become a tighter and more supportive unit by being able to do something fun together." Joe Kuhlman, United Way of Greater Fort Dodge
Fort Dodge, Iowa (PRWEB) November 18, 2015
Another very successful KIDZMANIA was held at the Crossroads Mall in Fort Dodge, Iowa on October 24th. This year the event had approximately 1300 kids registered and attendees coming from surrounding area communities. There were even visitors from Illinois, Minnesota, Tennessee, and Nebraska joining in the fun.
The entire mall was filled to capacity with over 50 varieties of booths and activities. The Insect Zoo from ISU with lots of creepy, crawly insects to touch. Race tracks with Hot Wheels to see who had the fastest cars from the Grout Museum and face painting and other artistic activities and crafts to entertain.
Strolling the area for a great photo opportunity were Cy the Cardinal from Iowa State University and Herky the Hawkeye from University of Iowa. Young and old enjoyed hamming it up with Cy and Herky to take a photo to remember the day. Center stage was busy all day with dancing, cheerleading, magic shows and other entertainment. Always a favorite are the balloon artists. This year there were seven spread all over the mall each generating lines of awaiting kids looking forward to a special balloon creation.
Joe Kuhlman, Operations Manager with the Fort Dodge Community Foundation and United Way states, "We believe this event is an excellent way for families to bond and hopefully become a tighter and more supportive unit by being able to do something fun together."
As a Presenting Sponsor of KIDZMANIA, the event squarely fits within the goals and mission of the United Way. Their focus is to help youth grow and develop so they can reach their full potential with their lives. KIDZMANIA fulfills a fun day of activities along with resources that are available to guide families in the community.
Joe adds, "I think it could be one of the most important benefits the vendors/businesses get from this event. They also are able to make the community more aware of what they do, but being a part of a fun event solely for the benefit of children and their families, shows their commitment to our community and the value they place on building strong, loving families and the positive development of our community's youth."
The event would not be possible without the endless hours and effort by Elizabeth Stanek, Executive Director of Linking Families and Communities. "We have to give Elizabeth a high five for her outstanding work," continues Joe. "Elizabeth and the commitment and the "buy-in" from the community and the agencies, organizations, and businesses to devote 5 hours of their personal time on a Saturday to participate in this event is amazing."
An exact date for the 2016 KIDZMANIA has not been officially set but is currently planned to be held again in the fall.
Linking Families and Communities is located at 822 Central Avenue, Suite 340, Fort Dodge, IA 50501. Additional information is available by calling 515-955-5437 or visiting the website at http://www.linking-families.com/.