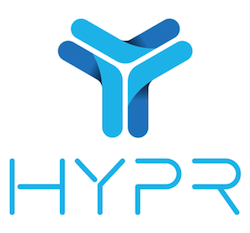 New York, NY (PRWEB) November 17, 2015
HYPR Brands (http://www.hyprbrands.com), an automated marketplace for social media influencer marketing, announced today it has raised $5 million in financing led by Silvertech Ventures (Charlie Federman of Broadview and BRM, Lawrence Wagenberg, Tal Kerret and Edgewater Equity, with participation from Star Farm, Klingenstein Fields and a number of strategic angel investors. HYPR is also launching a closed beta for invite-only access to the world's first marketplace for automating high-impact and long-tail influencer campaigns at scale.
With HYPR's search engine, brands and agencies can easily access in-depth, real-time audience analytics of influencers across major social networks such as Facebook, Twitter, Instagram, YouTube and Pinterest. HYPR's technology crawls every social media account in the world and creates an easily accessible index of influencers that are searchable by their audience demographics.
HYPR's team is composed of industry veterans with over 1,000 celebrity and influencer deals under their belts.
"We can help agencies make the right decision between Giselle and Beyonce, but the most exciting aspect of our technology is its ability to target the right influencer for the right audience. This is something that was non-existent before," said Gil Eyal, HYPR Brands CEO and co-founder. "At HYPR we know that vanity metrics, like the size of a particular influencer's following, are just a small piece of the puzzle. Our technology is enabling brands to get a clear understanding of the followers themselves with analytics they can trust. For the first time this enables brands to target their audience accurately and get the right message across to relevant customers."
Guy Poreh, CMO "HYPR also makes make it possible for agencies and brands to automate influencer campaigns, in order to streamline the distribution of brand-crafted social media posts by select influencers to reach desired audiences. Similar to Google Adsense, HYPR's technology allows marketers to go programmatic and to leverage its patent-pending algorithm to spread their message with thousands of the most relevant and effective social media influencers, at the click of a single button."
HYPR is currently accepting signups for its closed beta at http://www.hyprbrands.com/brands
"Both search and social media have become expensive marketing tools for brands and they've increased dramatically by as much as 200%," Charlie Federman, Partner at SilverTech Ventures. "HYPR is creating a new paradigm that lowers costs, saves time, and provides targeted data based on automated marketing that leverages the power of social influencers, delivers campaigns for brands with an authentic voice, and gets much lower CPAs."
HYPR is aggressively hiring developers in Israel. Please reach out to guy(at)hyprbands.com.
About HYPR
HYPR is the world's first automated marketplace for social media influencer marketing. Its robust technology brings unprecedented transparency, targeting, and insight into an $8 billion industry, allowing brands and agencies to better identify the true value of influencers. Leveraging its patent-pending technology to provide in-depth audience analytics across all social platforms and engage the most relevant accounts at scale, HYPR is making the manual and cumbersome acquisition of influencers for digital campaigns easy, scalable and intelligent.
For more information, visit http://www.hyprbrands.com