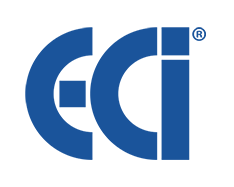 Elkhart, IN (PRWEB) November 11, 2015
ECI®, a leading provider of Human Capital Management software, announced today that Jennifer Reed, Manager of Strategic Partnerships and Alliances for ECI, will join HealthPointe Insurance Services on Dec.1 in Fort Smith, AR, to present an ACA seminar. Reed will present ACA Compliance Logistics & Updates, which will cover the January 2016 reporting requirements and updates.
"This presentation is unique due to Reed's Core Benefits and HR Technology consulting background. The focus of her presentation will be on the logistics of ACA reporting," said Jennifer Parks, President of HealthPointe Insurance Services.
"Keeping up with ACA legislation is hard enough, but I've found that it is especially challenging for employers to figure out how to track their data efficiently in order to be compliant, which is why the focus of the presentation will be on the logistics of ACA reporting," stated Reed.
Reed has more than 10 years of experience with Employee Benefits and more than five years with HR Technology. Her goal is to decode the complexities of ACA compliance and prepare attendees for January 2016. Reed, a nationally known speaker on the complexities of ACA requirements, has presented several webinars on the topic. Her latest webinar can be found here.
About ECI
Specializing in Human Capital Management solutions, ECI created its Empower software to provide mid-sized companies with a web-based, fully unified platform that covers the entire employee lifecycle. Users can seamlessly transition from one HR task to the next inside a secure, single database. Leveraging cloud-based, software-as-a-service (SaaS) deployment, single sign on access and a variety of user-friendly features, Empower delivers the ability to streamline communication, automate workflows and simplify the user experience across a full scope of employee administration requirements. Learn more at http://www.ecipay.com.