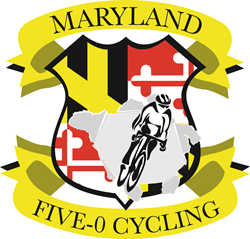 Frederick, MD (PRWEB) November 12, 2015
On December 12, 2015, Spartan Tactical & Police Supply will be teaming with Maryland Five-0-Cycling, Inc. They will be hosting a fundraiser to start a trust fund for Sergeant Moxley's children. Hours will be 10:00 a.m. to 4:00 p.m. and located at 1517 W Patrick Street B-1 Frederick Maryland. Raffle's donated by local businesses will be going on throughout the day to help raise funds.
Sergeant Jim Moxley was an Army Ranger, retired Frederick County Officer, and was active duty with Brunswick Police Department. Sergeant Moxley was a true patriot. He was 43 years old and left behind a wife and two children. Now it's time to give a little to those who gave a lot.
Spartan Tactical & Police Supply is a local small business that is geared to Law Enforcement and tactical supplies, and their mission is to insure the safety of their first responders by providing quality gear. They now want to continue by giving back, but need the support of the local community to help raise money for a trust fund that has been set up for the children that Sergeant Moxley left behind.
Maryland Five-O-Cycling, Inc. is a local non-profit that helps our fellow first responders. Their mission is to support our local, State and Federal Law Enforcement Heroes. Spartan Tactical & Police Supply is proud to team with them to help our local Law Enforcement.
Contributions may be made payable to: Maryland Five-0 Cycling, Inc. They may be made in person or by mail at: 1517 W. Patrick Street B-1, Frederick, MD 21702.